Poll: Which Team Will Win The Biggest Loser 2013?
Which Team Will Win The Biggest Loser: The Next Generation?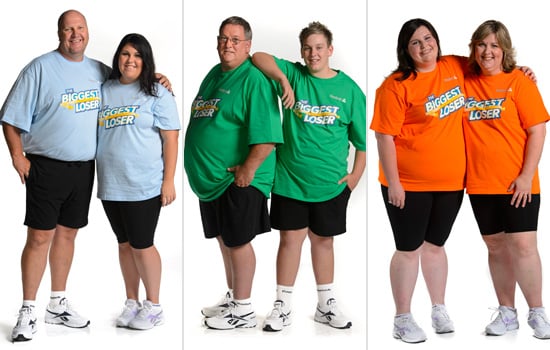 This year's cycle of The Biggest Loser saw the show focus on "generational obesity" (as Shannan Ponton coined it), with parent and child united in the fight against family fat. The original seven duos of mum/dad plus son/daughter has been whittled down to the final three teams; Green, Orange and Blue. A brutal adventure-themed week in New Zealand saw the Pink Team, Janet and Kirsten, sent home just short of the finale and the Blue Team, Richard and Amber, win immunity from the final weigh in — guaranteeing them a spot at the grand finale.
Steadfast contenders, Gerald and his son Todd, will join the ladies of the hard-slog, mum-and-daughter duo Robyn and Katie, as well as Richard and his daughter Amber on the scales for the final weigh in. The team with the highest combined weight loss percentage will take home the title of Australia's Biggest Loser, and a cash prize of $200,000.
The Blue Team have come under considerable fire since coming out of the Biggest Loser house, being accused of game-playing and focusing on the monetary prize — not the more altruistic goal of defeating cross-generational obesity. Winning the golden ticket to tonight's grand finale did nothing to aid their PR cause. Do you think "King Richard" will reign supreme? Or will the Orange or Green teams come through to take the title?
The Biggest Loser: The Next Generation Grand Finale airs tonight, 7.30 p.m. on Network Ten.