Poll: Who Will Win The Voice Australia 2014?
Who Will Win The Voice 2014?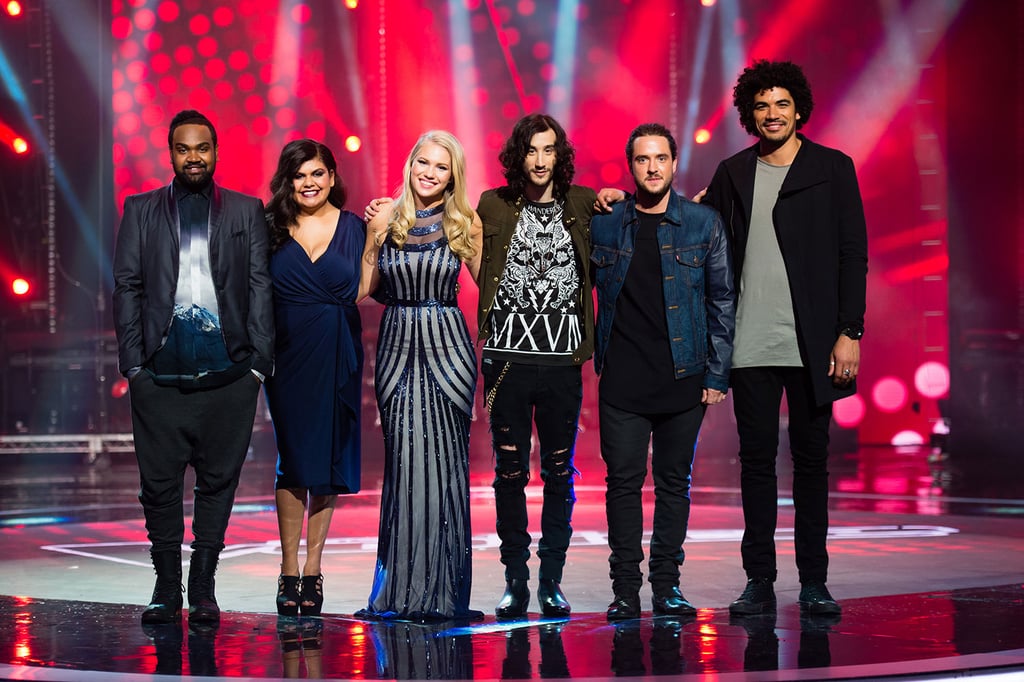 The grand finalists for The Voice were decided last week, and for the first time in the show's history there will be five people competing for the title and prize. The first four artists to get through were Jackson Thomas (Team Ricky), Frank Lakoudis (Team Joel), Johnny Rollins (Team Kylie) and ZK (Team Will), and then there was one final Home Coach save to send either Sabrina Batshon, Holly Tapp, Kat Jade or Anja Nissen through to the grand final. In that final minute, when the coaches made their last pleas to the voting public, Anja was sent through.
The live grand final will be held tonight, and will feature encore songs from the finalists, performances of the coaches with their finalists, and lots more exciting surprises. At this stage it's anyone's game — Frank and Anja have consistently delivered powerhouse performances, Jackson has made his voice heard after starting as one of the quieter contenders, everyone's obsessed with Johnny, and ZK have the support of the people after getting through on the public vote week after week. They are also the first duo to make it to the Australian grand final of the show.
Who do you think will win The Voice 2014?
Want more? Follow us on Facebook, Twitter, Instagram and Pinterest!
Source: Channel Nine