Poll: Who Will Be the Winner of MasterChef 2013?
Who Will Win MasterChef 2013?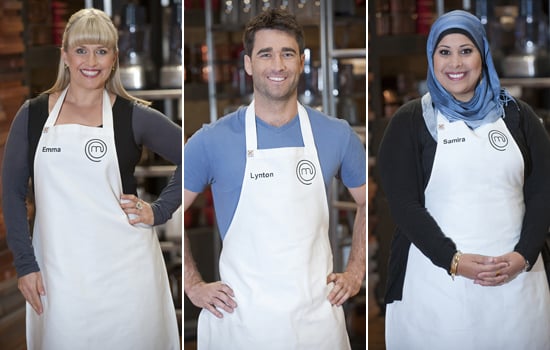 And then there were three. On Wednesday night's episode of MasterChef, Rishi, the contestant many considered to be the strongest contender to take out the 2013 title, was eliminated from the competition after a case of "ashy" leek cream in a French-themed eye fillet dish cook-off against Samira. As a result, Samira, whose dish was criticised for the last-minute addition of coriander as a garnish (not French!) went through to the grand final showdown with Emma and Lynton. Tonight, one of the three will be crowned the winner of MasterChef 2013.
With Rishi gone, there's no clear winner anymore, as the top three have different strengths and weaknesses. Samira is the Middle Eastern queen but even that almost stuffed her up in her challenge against Rishi; Lynton has come a long way but still has a long way to go; and Emma gets frazzled and sometimes can't handle the heat in the kitchen, which could have a massive impact on her performance in the grand final. On Wednesday night judge Matt Preston also revealed the first challenge of the grand final: the top three must cook the "perfect" savoury dish. Who do you think will win MasterChef?
MasterChef Grand Final airs Sunday at 7:30 p.m. on Network Ten.