Poll: Who Will Be the Winner of The X Factor Australia 2013?
Who Will Win The X Factor 2013?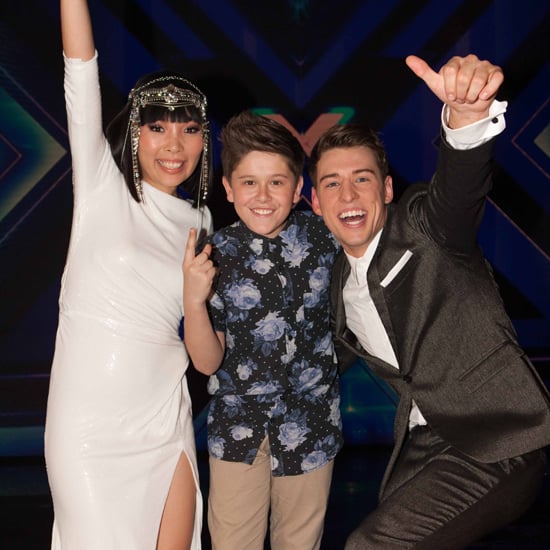 This year's top three on The X Factor is a clear reflection of who the most popular contestants are: Dami Im, Jai Waetford and Taylor Henderson. Of the three, the only one who's landed in the bottom two is Taylor, when he had to sing against Third D3GREE last week, but aside from that he's cruised through the elimination shows like his fellow grand finalists.
They've all had great performances and have built up very strong fanbases. Dami has been a revelation and this series' strongest vocalist, earning standing ovations from all four judges week after week. Jai has been a firm fan favourite since The X Factor started promoting the talented 14-year-old's audition months ago. And down-to-earth country boy Taylor has improved from shy guy who couldn't perform without his guitar to a cool, confident crooner.
The top three performed one last time for the public vote on Sunday night — they had to revisit their audition song, debut their winner's single, and perform one last song picked for them by their mentors (Dannii Minogue for Dami, Ronan Keating for Jai and Taylor). At the end of the show, Dami received the mother of all standing ovations for her rendition of Jennifer Hudson's "And I Am Telling You I'm Not Going" when all four judges stood on the table to cheer for her. Redfoo called it, "The best thing I have ever seen in my life." Jai cruised through the night and Taylor showed how far he's come, but stumbled with some lyrics during his performance of "The Blower's Daughter."
With all this in mind, who do you think will win?
The X Factor Grand Final Decider airs tonight at 7:30 p.m. on Channel Seven.