Poll: Who Will Be the Winners of My Kitchen Rules 2013?
Who Will Win My Kitchen Rules 2013?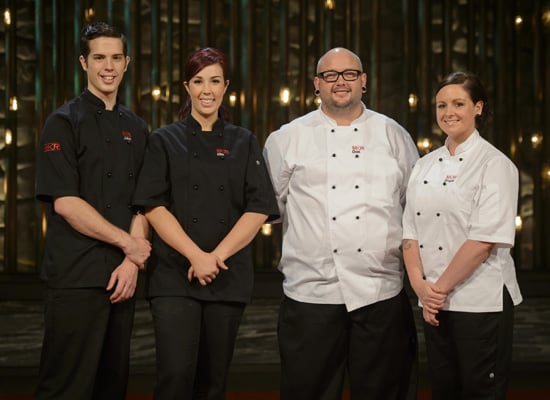 Last year My Kitchen Rules had two South Australian teams facing off in the grand final. This year it's an all-Queensland showdown, with sibling team Jake and Elle cooking against married couple Dan and Steph on tonight's episode, the last for the MKR 2013 season, for the $250,000 cash prize. If you've watched the show from the beginning, chances are you would have never picked Dan and Steph to be grand finalists based on their instant restaurant rounds, but the couple have improved the most and plated up impressive dishes in their semi-final. Meanwhile, Jake and Elle haven't been shy about their food experience and culinary skills, and have demonstrated complex techniques and some of the best plating of the series. They're also the youngest grand finalists in MKR history.
The teams will be tested when they create 200 dishes for a full restaurant, which will include the judges, former contestants, and their families. Who do you think will win?
My Kitchen Rules Grand Final airs tonight at 6:30 p.m. on Channel Seven.