Prince Charles and The Queen Release Statement on Royal Baby
Prince William, Prince Charles and the Queen Share Their Happiness Over Royal Baby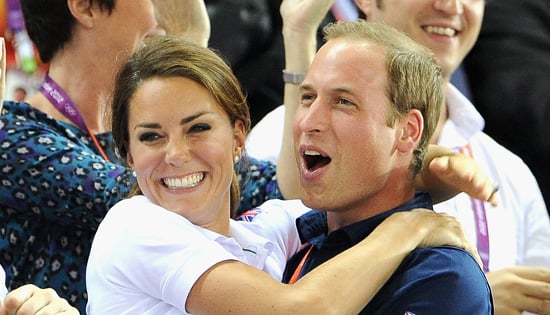 Following the royal baby's birth, Prince William said in a statement, "We could not be happier." His father, Prince Charles, also released a statement to express his excitement: "Both my wife and I are overjoyed at the arrival of my first grandchild," he said. "It is an incredibly special moment for William and Catherine and we are so thrilled for them on the birth of their baby boy. Grandparenthood is a unique moment in anyone's life, as countless kind people have told me in recent months, so I am enormously proud and happy to be a grandfather for the first time and we are eagerly looking forward to seeing the baby in the near future."
The queen also tweeted a statement:
The Queen and Prince Philip are delighted at the news of the birth of The Duke and Duchess of Cambridge's baby

— TheBritishMonarchy (@BritishMonarchy) July 22, 2013
Recognising the momentous occasion, British Prime Minister David Cameron also chimed in, saying, "It is an important moment in the life of our nation, but I suppose above all it's a wonderful moment for a warm and loving couple who got a brand new baby boy."
The Prince of Cambridge is officially the third in line to the throne behind Prince Charles and Prince William. If you're not familiar with the British monarchy, you can get to know the royal baby's family tree to learn more about the future heir's family.