Prince Harry and Meghan Markle Australian Tour Details 2018
Everything You Need to Know About Prince Harry and Meghan Markle's Visit to Australia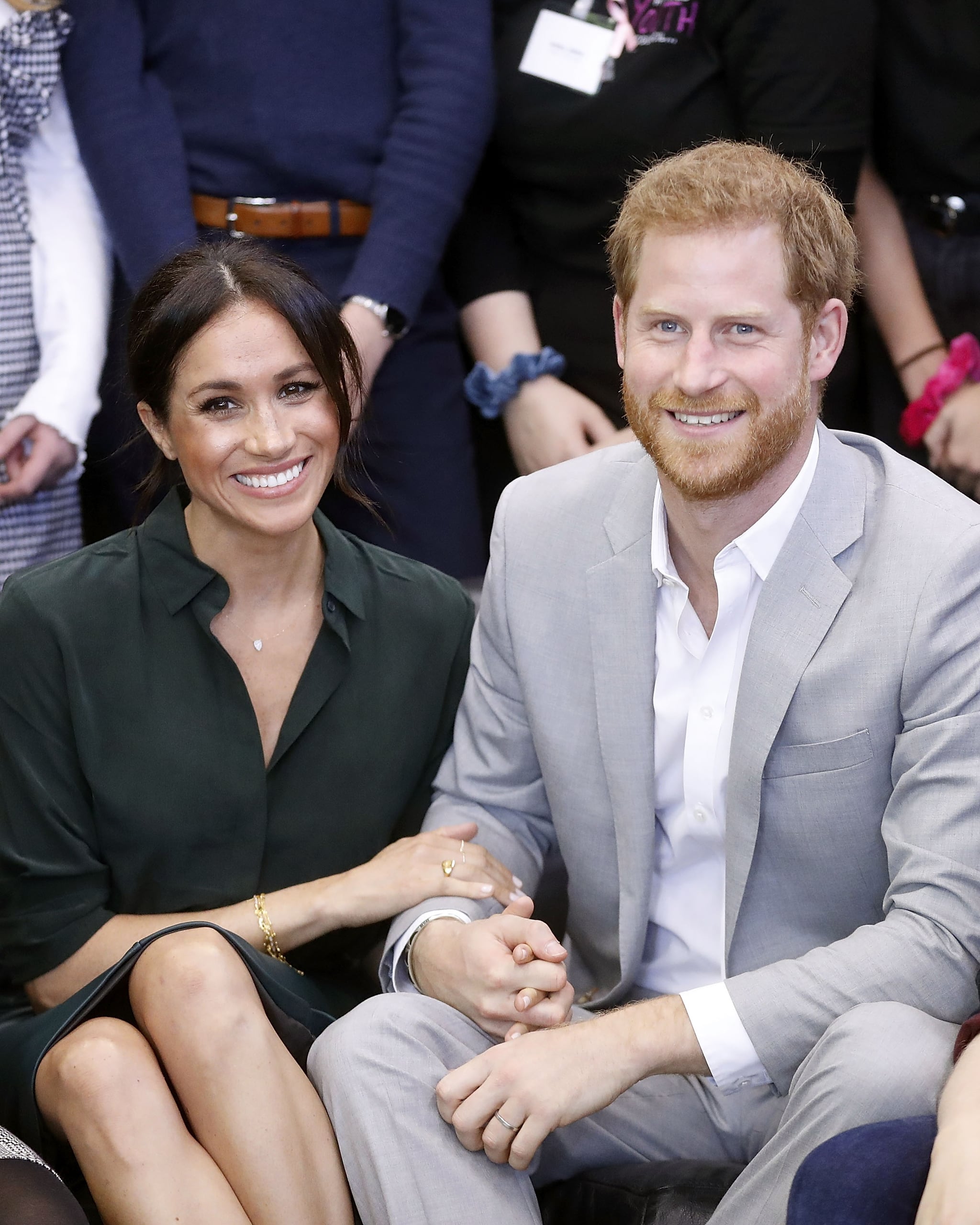 In just over a week's time, Prince Harry and Meghan Markle, A.K.A the Duke and Duchess of Sussex are set to take Australia by storm when they touch down for a whirlwind 16-day tour.
The tour will be a milestone in more ways than one — it marks the couple's first official royal tour as husband and wife, as well as Markle's first trip to Australia ever.
One of the main motivations behind the tour is for Prince Harry to attend the Invictus Games in Sydney, the sporting event he founded for wounded, injured or sick servicemen and women. Last year's games in Toronto was where Prince Harry and Markle made their first official appearance as a couple, which goes to show how much the couple have evolved in just a year.
The Palace announced in a statement that the tour, spanning four countries, would focus on youth leadership, environmental and conservation efforts, and the recovery and rehabilitation of servicemen and women through the Invictus Games.
The tour is set to begin in Sydney and span Dubbo, Melbourne and Fraser Island, before they head to Fiji and Tonga. The couple will then return to Sydney, before making the last stop of their tour in New Zealand.
Highlights of their time in Sydney will include visiting Taronga Zoo to open a new science and learning institute, a Harbour Bridge climb with Prime Minister Scott Morrison to raise the Invictus flag, the Invictus Games opening ceremony, plus cycling, sailing and wheelchair basketball events.
Some of the activities the couple will undertake in Melbourne include a public walkabout of Government House and the Royal Botanic Gardens, and a tram ride to South Melbourne beach to participate in a beach clean patrol with school students. The couple are also set to visit a Royal Flying Doctor service hangar to unveil a new aircraft in Dubbo, as well as meet local farmers affected by drought. While in Fraser Island, they will participate in a public walkabout at Kingfisher Bay and unveil the Queens Commonwealth Canopy with traditional owners.
Despite their busy schedule the couple are still expected to have some free time, and according to Elle UK, have plans to stay with Markle's former Suits co-star Gabriel Macht, who lives in Noosa with his Australian wife Jacinda Barrett.
You can read Prince Harry and Markle's full itinerary, and check out the official list of dates below:
Tuesday 16th October: Sydney, Australia
Wednesday 17th October: Dubbo, Australia
Thursday 18th October: Melbourne, Australia
Friday 19th October: Sydney, Australia
Saturday 20th October: Sydney, Australia
Sunday 21st October: Sydney, Australia
Monday 22nd October: Fraser Island, Australia
Tuesday 23rd October: Suva, Fiji
Wednesday 24th October: Suva, Fiji
Thursday 25th October: Nadi, Fiji and Nuku'alofa, Tonga
Friday 26th October: Nuku'alofa, Tonga and Sydney, Australia
Saturday 27th October: Sydney, Australia
Sunday 28th October: Wellington, New Zealand
Monday 29th October: Wellington and Abel Tasman, New Zealand
Tuesday 30th October: Auckland, New Zealand
Wednesday 31st October: Rotorua, New Zealand