Prince William and Kate Middleton Move Into Kensington Palace
Prince William and Kate Move Into Their Newlywed Digs
Prince William and Kate Middleton may call Kensington Palace home, but their residence in the Hyde Park palace is still more of a "starter palace." The royal newlyweds are now officially moved into their two-bedroom, one-bathroom apartment in Kensington Palace, which will serve as their home base in the capital.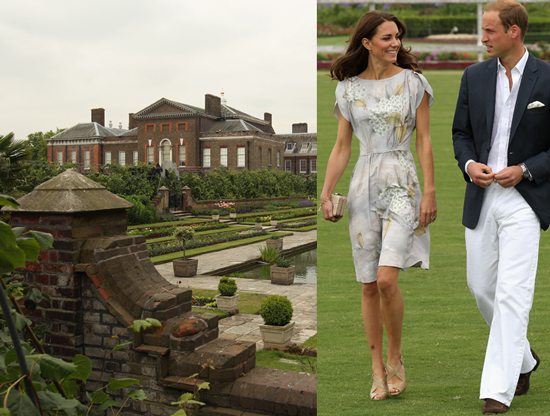 Will and Kate will still spend more time in Wales, where William works as a helicopter pilot. After getting settled in London last week, they reportedly headed back to North Wales to enjoy a movie date night; the couple who had the wedding of the year apparently saw the movie Bridesmaids. After their jam-packed North American tour, they're keeping a low profile, and Kate will likely join William, the Queen, and the rest of her royal family in-laws for the annual vacation in Scotland.
Keep reading . . .
Things won't slow down for too long. Following the success of their Canada and California tour, the Duke and Duchess of Cambridge are set to become British business ambassadors. Duties will include more overseas tours aimed at promoting UK companies and business interests in strategic countries abroad. Perhaps that means they'll make a trip to Australia soon! (We can only hope.)
Once William and Kate begin to focus on more official duties in London — and perhaps once they start a family — they'll upgrade to a larger space in Kensington Palace.