Project Runway Episode Review
Do You Agree With This Week's Winner and Loser on Project Runway?
On Monday night's episode of Project Runway, the designers tackled maternity wear as they attempted to dress very pregnant guest judge Rebecca Romijn. (Note: Rebecca and hubby Jerry O'Connell welcomed fraternal twin daughters, Dolly Rebecca Rose and Charlie Tamara Tulip on December 28, 2008.) But, as I mentioned before, I'll take the latest season of PR, even though it was shot ages ago. SO, I really liked the challenge—the models looked hilarious in their fake bellies and it was sweet to see four mums as the judges (Monique Lhuillier sat in for Michael Kors, along with regulars Heidi Klum and Nina Garcia). I also thought the winner and loser were spot on this week, though I don't want to spoil the results for those of you who haven't seen it yet. So what do you think—do you agree with this week's winner and loser?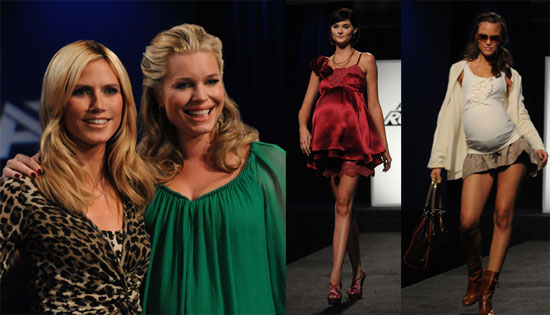 Photos courtesy of Lifetime