Project Runway Season Six returns to Arena on Monday March 29 2010
TV Tonight: Project Runway Season Six!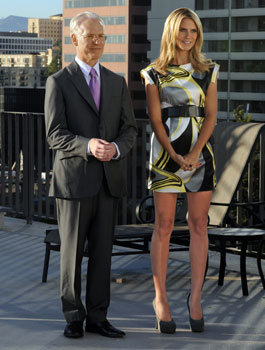 It's finally here! After a network battle, a pregnancy for Heidi Klum and a lot of waiting, Project Runway returns tonight on Arena. It's not the same season that's airing currently in the US (annoying) but at this point, we'll make.it.work. Tonight we'll see what life is like for the designers in Los Angeles instead of New York. Last week, we got back in the swing of things when the fan favourites competed in the all-star challenge (with a very special guest appearance by our own Nicole Kidman) and now we're ready to get down to serious business. We'll tear it all apart and analyse it tomorrow, but in the meantime, are you in or are you out?