Rachel McAdams and Michael Sheen Reportedly Split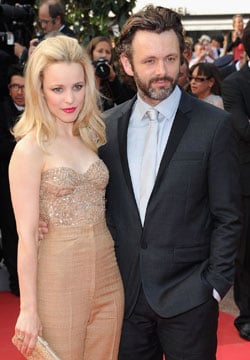 Rachel McAdams and Michael Sheen have reportedly ended their nearly three-year romance. Us Weekly reports that Rachel and Michael have split, just one day after it was announced that Michelle Williams and Jason Segel had broken up.
There's no word on what caused the split between Rachel and Michael, who met while filming Midnight in Paris. The two were last seen together back in November when Rachel met up with Michael before the Breaking Dawn 2 premiere in LA. The actress told The Telegraph back in 2012 that she and Michael never spend more than three weeks apart: "We rack up a lot of air miles, but you have to be quite adaptable in this business whether you are in a relationship or not." Rachel also said that it was important to be able to "trust each other" and "be best friends" in a relationship. Both Michael and Rachel maintain busy schedules, with Michael working on several films at the moment and Rachel preparing for the release of two films this year.
Rachel's last long-term relationship was with her Notebook co-star Ryan Gosling, which ended in 2007.