Rachel Weisz and Emily Blunt to Play Sisters in Lynn Shelton's Next Film
Emily Blunt and Rachel Weisz Pair Up—Which Other Actresses Could Play Sisters?
Emily Blunt and Rachel Weisz are both British beauties (not to mention great actresses), but can you see them as sisters? Lynn Shelton (who directed Humpday) seems to think they'd make great siblings and has cast them as such in her next film, which has yet to be titled.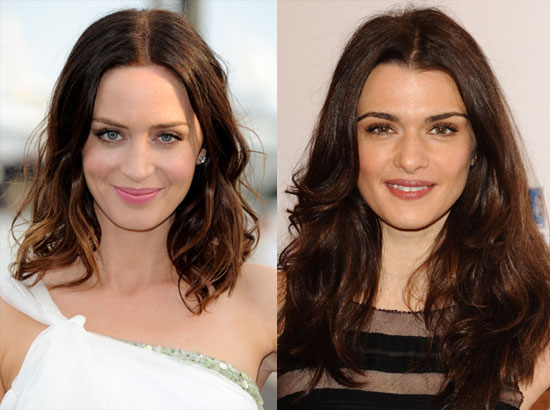 I'm always intrigued by how Hollywood pairs up actors to play siblings. It doesn't seem like resemblance is a huge factor (and let's face it, being related doesn't necessarily mean you're identical), but I always appreciate it when the actors do pass the test on looks alone. (For example: Kyra Sedgwick and Julia Roberts in Something to Talk About.) I could come up with about 100 pairings of famous actresses who are decent doppelgangers: Mila Kunis and Vanessa Hudgens could pass for sisters, while Amy Adams and Isla Fisher have been mistaken for each other a few times. Now I want to hear your creative ideas: which actresses can you see playing sisters on the big screen?