Review of Josh Radnor's HappyThankYouMorePlease at Sundance 2010
Sundance Snapshot: HappyThankYouMorePlease
I've had a little crush on Ted Mosby Josh Radnor ever since I got hooked on How I Met Your Mother, and I've had high hopes for the side project he's been working on between seasons. Radnor makes his debut as a triple threat writer/director/actor in HappyThankYouMorePlease—but don't let the quirky title turn you away. I'm happy to report the film is among my favourites from Sundance 2010, so let's get into the good stuff.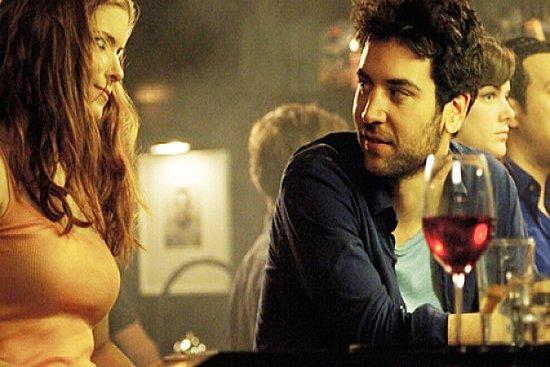 Who's behind it? I already mentioned that Radnor wrote and directed the script, and he has plenty of talent supporting his cast, including Malin Akerman, Tony Hale and Kate Mara.
What's it about? The movie centers around Sam Wexler (Radnor), a writer in his late 20s living in New York and struggling to find meaning in his love life and career. On a particularly fateful day, Sam befriends and takes in a young boy who's been separated from his foster family and meets a potential love interest in Mississippi (Mara). Akerman plays Sam's best friend and confidant Annie, who's got her own issues to deal with (particularly with a co-worker (Hale) who won't give up until he gets a date with her). Finally, Zoe Kazan plays Mary Catherine, a lifelong friend of Sam's who is struggling to figure out whether or not she and her boyfriend have a future together in New York.
To see why I enjoyed the film so much, keep reading.
Read more
What did I think? The premise sounds simple (and cliched enough): six new yorkers looking for meaning in their relationships and going through mini quarter-life crises. Though the idea is not the most original story line, Radnor's witty script and real characters are what keep the movie afloat and thoroughly enjoyable. We can all relate to at least one of the characters, who are each afraid of moving forward into adulthood. The connections between them are refreshingly genuine: Sam and Annie have a rare platonic friendship that doesn't inevitably veer into a relationship; Mary Catherine gets caught between the city she loves and the man she loves. Equal parts charming, funny and painfully real, HappyThankYouMorePlease is a sweet little movie that (hopefully) means only bigger and better things for Radnor.