Review of Precious With M'oNique, Mariah Carey, Paula Patton, Lenny Kravitz, and Newcomer Gabourey Sidibe
Precious: A Dark Tale With a Hopeful Light
When Precious first caused rumblings, I thought, "There is no way I'm seeing this film." There are certain things that I find uncomfortable to watch—pregnant teens, abuse, Mariah Carey. But I'm so glad I did. Because despite its drawbacks on paper, Precious provides a big payback to those who watch it. It's one of those few unforgettable films that stays with you days later—for better and for worse.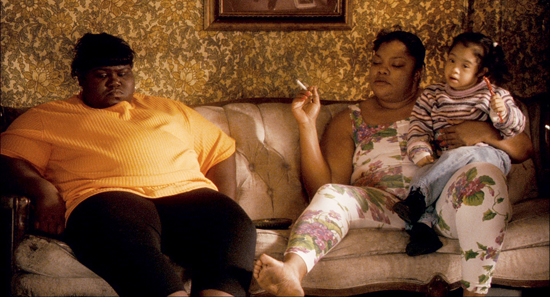 Based on the novel Push by Sapphire, Precious follows the story of Claireece Precious Jones (Gabourey Sidibe), an overweight high school student who is pregnant for the second time by her father and living with her abusive mother, Mary (Mo'Nique). She struggles at school, because on top of her circumstances, she's also coasted through the system without ever learning how to read. So after the news of her recent pregnancy reaches the administration, she enrolls in a special program to get her high school equivalency certificate. I realise that by now you're probably nixing this one as a weepy, formulaic melodrama, but hear me out. The film is indeed a hopeful story at its heart, so to see what I mean keep reading.
.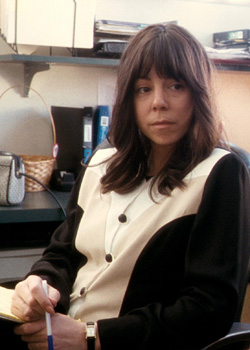 Part of the story's positivity is thanks to Precious's new teacher, Ms. Rain (Paula Patton) and an almost unrecognizable Mariah Carey as her social worker, Mrs. Reiss. Both women reach out to Precious and uncover a girl with joy despite her abuse—but the tension at home with her mother continues to climb. As you might expect, many of the scenes between Precious and her mother are incredibly difficult to watch, but the saving grace is director Lee Daniels. He weaves in daydreams during the most brutal scenes, transforming Precious into a movie star or a popular girl with a good-looking boyfriend. These diversions are how Precious copes and like her aspirations, you begin to yearn for her happy ending, too. Newcomer Gabby Sidibe portrays Precious with an understated realism that's remarkably convincing and Mariah Carey delivers a restrained performance. But the real eye-opener here is Golden Globe winning actress Mo'Nique. As Precious's mother, she is raw, always spitting out vile words—and she is easily one of the most bone-chilling villains of the year. Mary truly believes that Precious deserves the hand that hits her due to her own mixed-up past. After you leave the theater, Precious will have made an impact on you. You will feel uncomfortable in parts, you will cringe and you may just hate it for putting you through the turmoil. But keep watching, because there is strength and spirit to be found even in the bleak subject matter.