The Rock Singing Taylor Swift Jimmy Fallon Lip-Sync Battle
The Rock Really Nails This Lip Sync to Taylor Swift's "Shake It Off"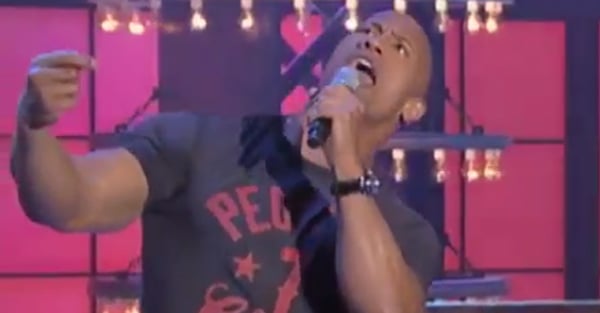 Ahead of the April 2 premiere of the new show Lip Sync Battle, Dwayne "The Rock" Johnson offered fans a glimpse of his Taylor Swift performance. The star posted a clip on Instagram that shows him lip syncing and body rolling to "Shake It Off." In the caption, he wrote, "#LipSyncBattle OF ALL Lip Sync Battles... Channelin' my inner @taylorswift And comin' to take the title from @jimmyfallon #IJustShakeItOffBaby #RockVsFallon." The Rock vs. Jimmy Fallon? Now that will be awesome.

Check out the clip in the video below, and tune in when the show premieres in the US on April 2 to see the pair battle it out. Until then, take a look at The Rock's hottest moments, and you can get your hilarious lip-sync fix by watching Will Ferrell's take on "Drunk in Love" and Emma Stone's awesome "All I Do Is Win" performance on The Tonight Show.