Rupert Sanders Issues Statement After News of Cheating With Kristen Stewart
Rupert Sanders Issues Statement on Cheating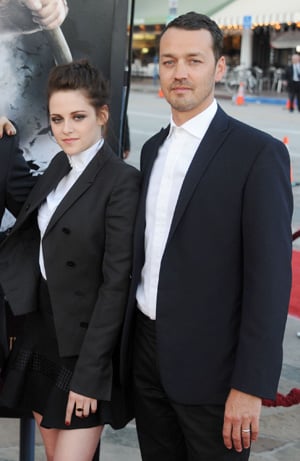 Rupert Sanders shared a statement with People last night responding to news of his affair with Kristen Stewart. Rupert directed Kristen in Snow White and the Huntsman, which was released in June, and the duo were spotted making out in LA last week. Kristen apologised in a public statement earlier today, writing that she loves boyfriend Robert Pattinson and that she's "so sorry." Rupert said:
"I am utterly distraught about the pain I have caused my family. My beautiful wife and heavenly children are all I have in this world. I love them with all my heart. I am praying that we can get through this together."
Rupert's wife, model and actress Liberty Ross, who actually played Snow White's mother in the movie, has deleted her Twitter account, but the last thing she posted was, "WOW," just hours before news of the fling broke.