Ruth Negga Speech at Palm Springs Film Festival 2017
Ruth Negga Reflects on Playing an "Unsung Hero" of the Civil Rights Movement in Loving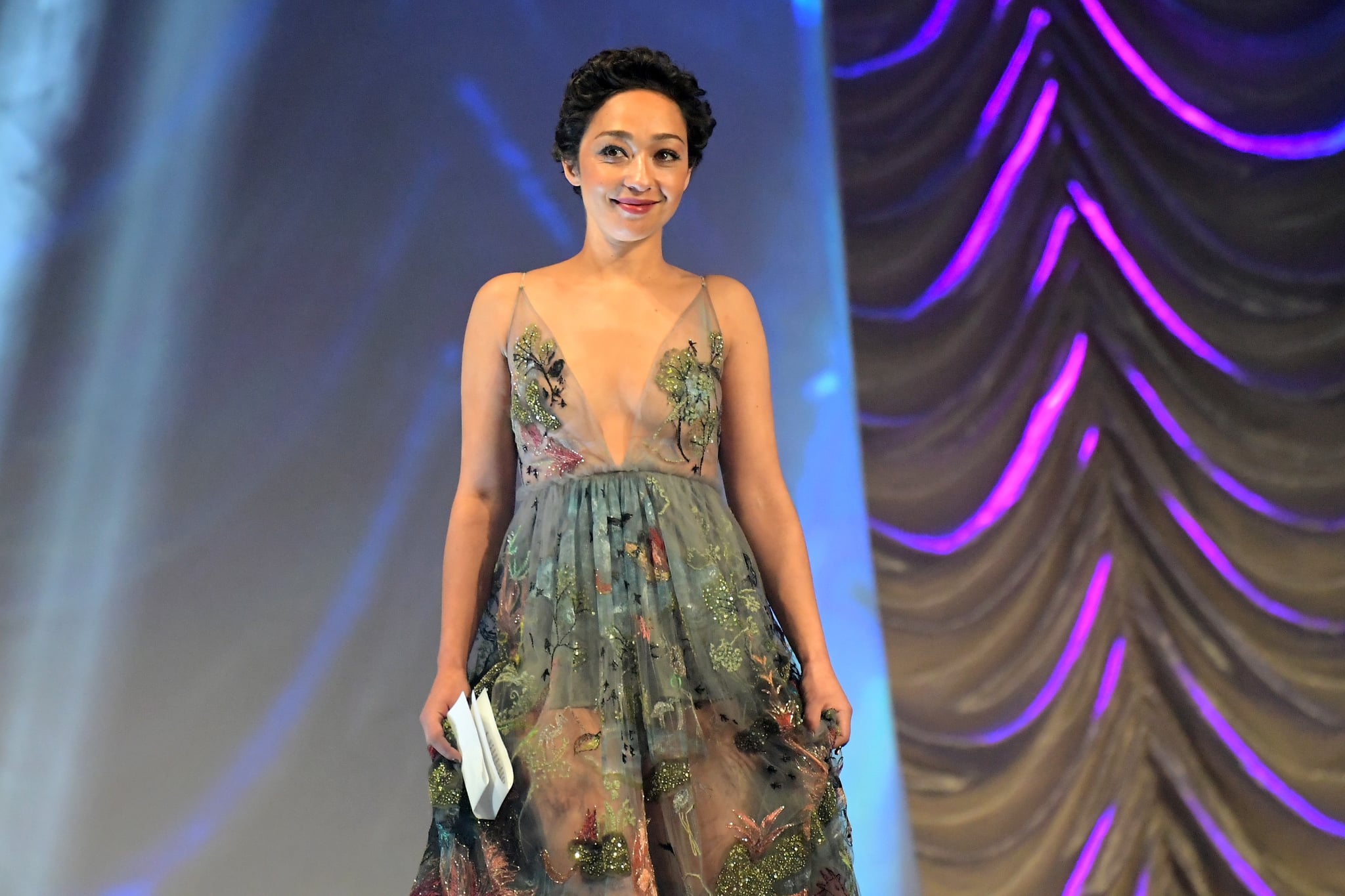 Ruth Negga is having a breakout year as an actor, and as she accepted the Rising Star Award at the Palm Springs International Film Festival on Monday night, she seemed humbled by the role that has ushered along that success. Negga is currently starring as Mildred Loving in Loving, which tells the incredible true story of one interracial couple. Mildred and Richard Loving were married in 1958 in Virginia, where interracial marriages were illegal. The pair successfully fought to strike down the racist law — eventually taking their case all the way to the Supreme Court — that made their love a crime.
"I was just so struck by her courageousness, and her honesty, and her beauty. She was such a radiant woman; she radiated goodness, and I just wanted to pay homage to that and people like her, that can be seen as unsung heroes," Negga explained on the red carpet.
The head of the festival, Harold Matzner, told the audience at the gala the film is especially important to tell now, seemingly in reference to the racial tensions and intolerance that has been at the forefront of the news and our cultural conversation. "This timeless love story about an interracial couple reminds us of the unstoppable power of love in the face of hate and prejudice," he said. "A story that could not be more resonant and powerful today."
Negga's Loving costar, Joel Edgerton, presented her with her honor at the show. In her speech, Negga reflected on what she learned from playing Mildred, who became such an important figure in the country's march toward civil rights: "You can make changes and you don't have to be the loudest voice in the room."
Check out even more of our coverage from the Palm Springs Film Festival.
Image Source: getty / charley gallay