Ryan Lochte Attacked on Dancing With the Stars
Ryan Lochte Was Attacked on Dancing With the Stars — This Is Not a Drill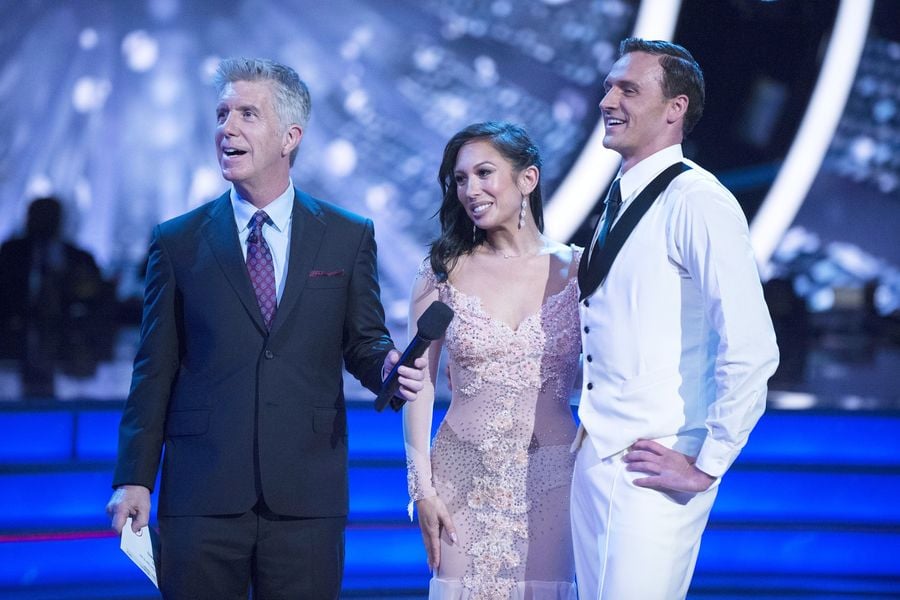 Ryan Lochte is a polarising figure after his controversial turn at the recent Olympic Games, but you'd think he's probably out of harm's way on Dancing With the Stars. The swimmer made his DWTS debut Monday night, and while the judges were critiquing his and partner Cheryl Burke's performance, a man rushed onto the stage to tackle Lochte. It wasn't a random act; the man was wearing an Anti-Lochte shirt. The show hastily cut to a break, then picked up after the commercials with some comments from Lochte, who was unscathed by the incident.
"So many feelings are going through my head right now," Lochte told host Tom Bergeron. "I came out here and I wanted to do something I was completely uncomfortable with, and I did." He also said that he was "a little hurt" by the incident. Shortly after, judge Carrie Ann Inaba posted an Instagram with a caption reading, "We had a bit of a scary moment during tonight's live taping of @dancingabc, but thanks to our security team and incredible staff at #DWTS, no one got hurt."
Here's video of the aftermath.
Anti-Lochte protestor tackled to the ground at #DWTS pic.twitter.com/ATWrFb34nK

— Patrick Gomez (@PatrickGomezLA) September 13, 2016
Here's a photo of the two men:
Cuffed for rushing the stage at #DWTS during @ryanlochte's dance pic.twitter.com/rjueIKuLsZ

— Jason Nathanson (@ABCNewsJason) September 13, 2016