Sam Wood Comments About The Bachelor Matt Agnew
Sam Wood on the One Girl Who "Really Stands Out" From This Season of The Bachelor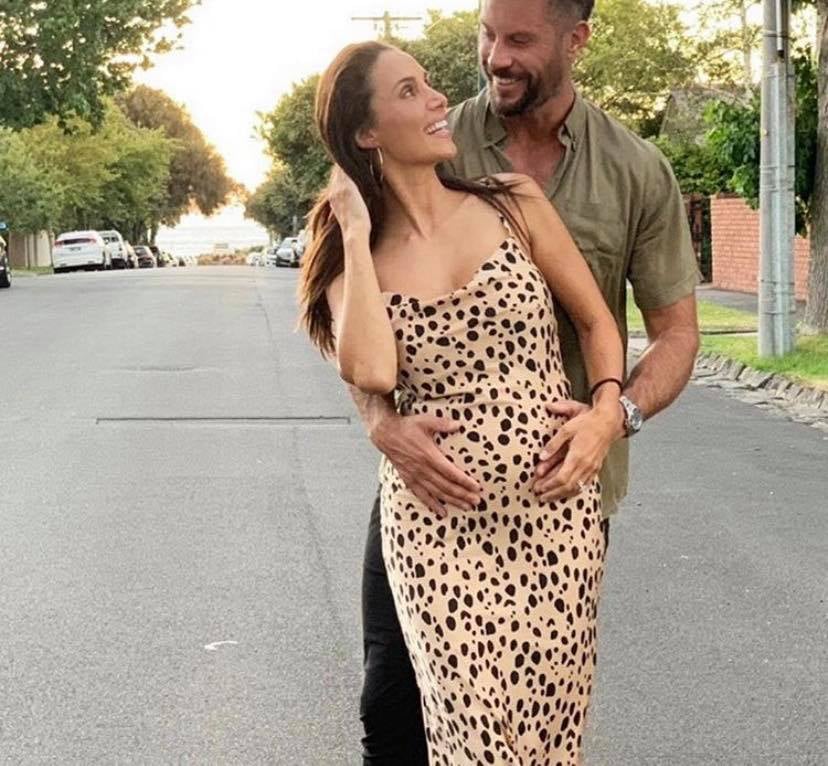 There's no doubt Sam Wood has been one of the greatest success stories to come out of the Aussie version of The Bachelor. Four years on from meeting future wife Snezana on the show, they are raising three beautiful daughters together. So, it only makes sense that he and fellow former Bachie Matty J were invited back to our screens to offer Matt Agnew some expert advice on the latest season. In scenes that aired this week, Sam and Matty sat down with Matt to pass on some words of wisdom on the Bachelor experience.

We figured there was no better time to chat to Sam about all things Bachelor. Below, his thoughts on who will win Matt's heart, how the show has changed and the pressure the Bachelors face.
PS: Do you have any tips on who you think might win this season?
Sam: I actually think it's really hard. I thought there were probably four girls it maybe could be. But Snez and I were saying the other day that we really like Elly, and she's been real. Obviously, all the girls seem lovely, but I think she's been one that just really stands out because she's been so real. And obviously I've only met him once, but he strikes me as the kind of guy that [being real's] really important to him and he's there for the right reasons too. So, I wouldn't be surprised if they ended up [together], but it is The Bachelor, so you never know!
PS: Earlier in the season Matt walked out of the cocktail party for a moment and seemed to be under a bit of pressure. Can you give us a bit of insight into where your head was at during that point, and where his head might be? I think that's something we don't really often hear a lot, but are you under a lot of pressure at that point?

Sam: Look you are. But the thing is that you can literally go from what can be a crazy intense cocktail party, where you are always having to have conversations with one girl at a time, so there is so much going on and you have no idea what is going on, to then Osher coming in and being like, "okay guys it's time for a Rose ceremony." Like there is time off camera where you get to kind of go, "well what was happening there," and it was like 10 different people telling me 10 different things and I've literally got to walk straight into a rose ceremony and try and make a decision about who I want to spend my time with and who I'm comfortable saying goodbye to. I think [Matt] was just buying himself a minute to get his head straight, is how I saw it. Which is probably fair enough? The whole experience is just so crazy. Like, what you see in an hour episode has taken place over a six-hour cocktail party with champagne and wine and drinks flowing, and it's just really sort of condensed.
PS: Do you think the Bachelor has changed at all since you were on the show? Do you think they choose contestants that are going to be more dramatic or do you think it's more edited, or much the same?

Sam: I definitely think it was heading down that path. I think this season it's come back a little bit to be a bit more real. I definitely think it's natural that people see some of the success that the show brings others, and then they want to go on it for that reason, rather than the right reasons. And I think that's going to have an affect. That's not to say on my season that everyone was there for the right reasons, because I definitely don't think that was the case, but the ratio . . . more people were than they are now.