Samuel Johnson Has Retired From Acting
Samuel Johnson Won't Act Again — Until He Reaches This Goal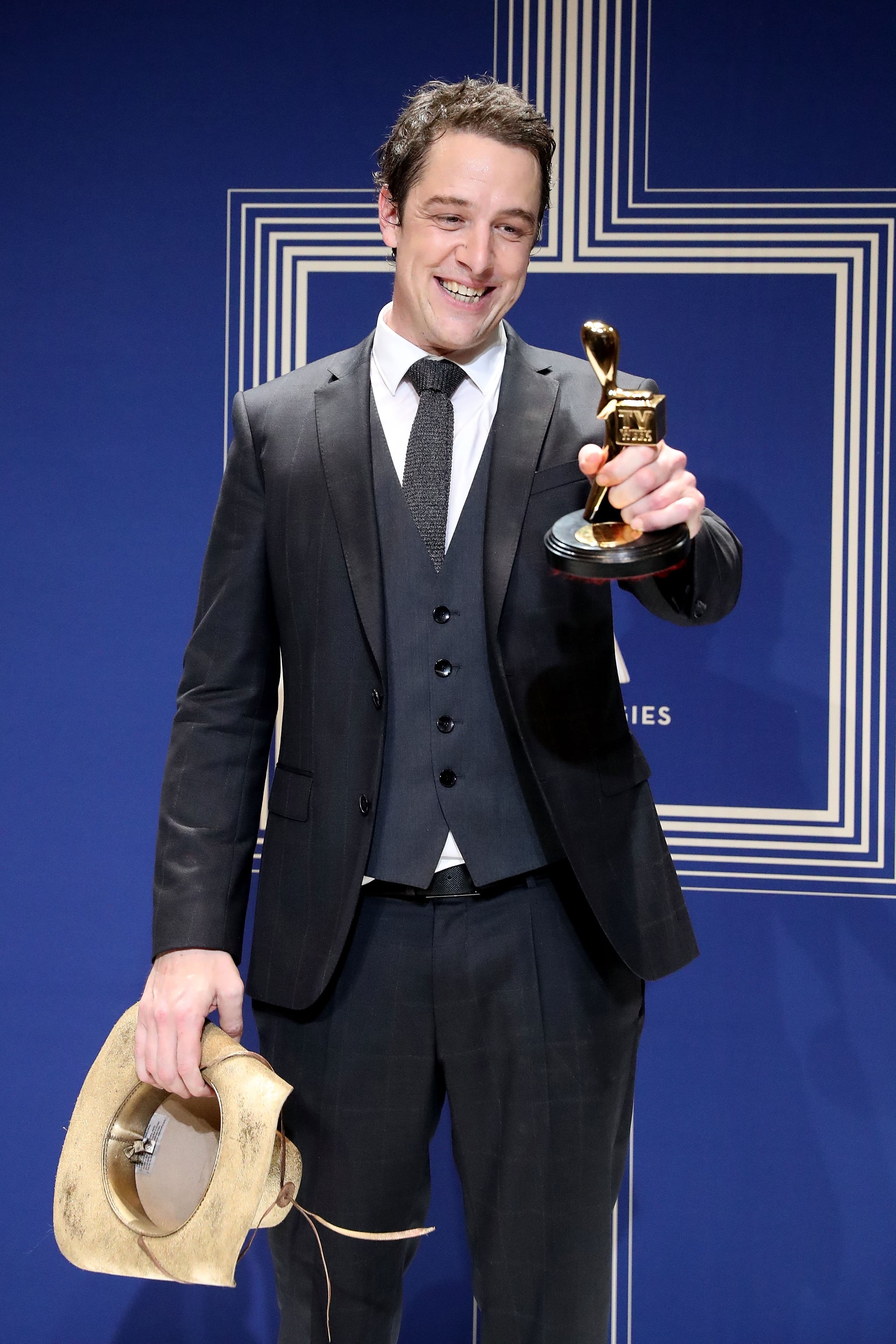 Beloved Australian actor Samuel Johnson proved both his acting prowess and his popularity on April 23, when he walked away with two Logie awards, including the coveted Gold. It was his work on last year's Molly that put him back on the awards show map, and being reminded just how good he is was a treat for all of us — including, probably, Sam himself!
But Sam's life has taken a very drastic turn away from the spotlight in the last few years. As his beautiful sister Connie's battle with cancer worsened, Sam began to dedicate most of his time to helping her cause, and raising money for their Love Your Sister (LYS) charity. Almost every public appearance made by Sam has been with LYS in mind — every speech, every celebration, every moment in the spotlight dedicated to his sister and her "village" of LYS supporters.
Now, at what is probably the peak of his career, Sam has confirmed he's still retired from acting. He first announced in February last year that he wasn't able to focus on acting anymore, saying he "cannot play pretend on telly while our families are falling." He went on to describe cancer as "the last true riddle of our time," and said that he's determined to be part of the push to cure it. With a goal of $10 million promised to the LYS community, Sam's completely committed to getting there, even though it requires putting acting behind him. Giving some stats to back up his argument that his focus couldn't be split, he noted in his original post that whenever he spent time acting, donations slowed. When he was fully committed to the cause, LYS hit $1.4 million in funding in one year.
Off the back of his Logies success, we might've expected Sam to renege on the retirement, but of course he's shown us that he is a man of his word. Speaking with the Herald Sun backstage at the Logies, Sam had this to say:
"No, no, I'm not taking calls. Why would I say something and not do it? When I said I'd unicycle around the country, I f*cking did it, you know? If I say I'm going to retire and focus on this $10 million, I'm going to f*cking do it. I've shown that I'm a man of my conviction. If I say I'm retired while I raise this $10 mil, then I'm retired while I raise this $10 mil."

The irony that he's retiring at his peak is not lost on him. "The timing is a little bit tragic," he said, "because who knows, I might have gotten a run of work off this. But you know what? I'm off doing other sh*t right now and I stand by it. There are 380,000 Australians I promised this to, if I then turn around and go, 'I've got a Logie, I'm just going to go back and make a bit of cash, I'll be back with the cancer problem when I'm ready,' I'm not half trying to tackle this problem."
What a man. To donate to Love Your Sister and get Sam and Connie to their $10 million goal, click here. Then watch his beautiful Best Actor acceptance speech for a nice dose of perspective.