Sandra Bullock is People's World's Most Beautiful 2015
People Names Sandra Bullock the World's Most Beautiful Woman!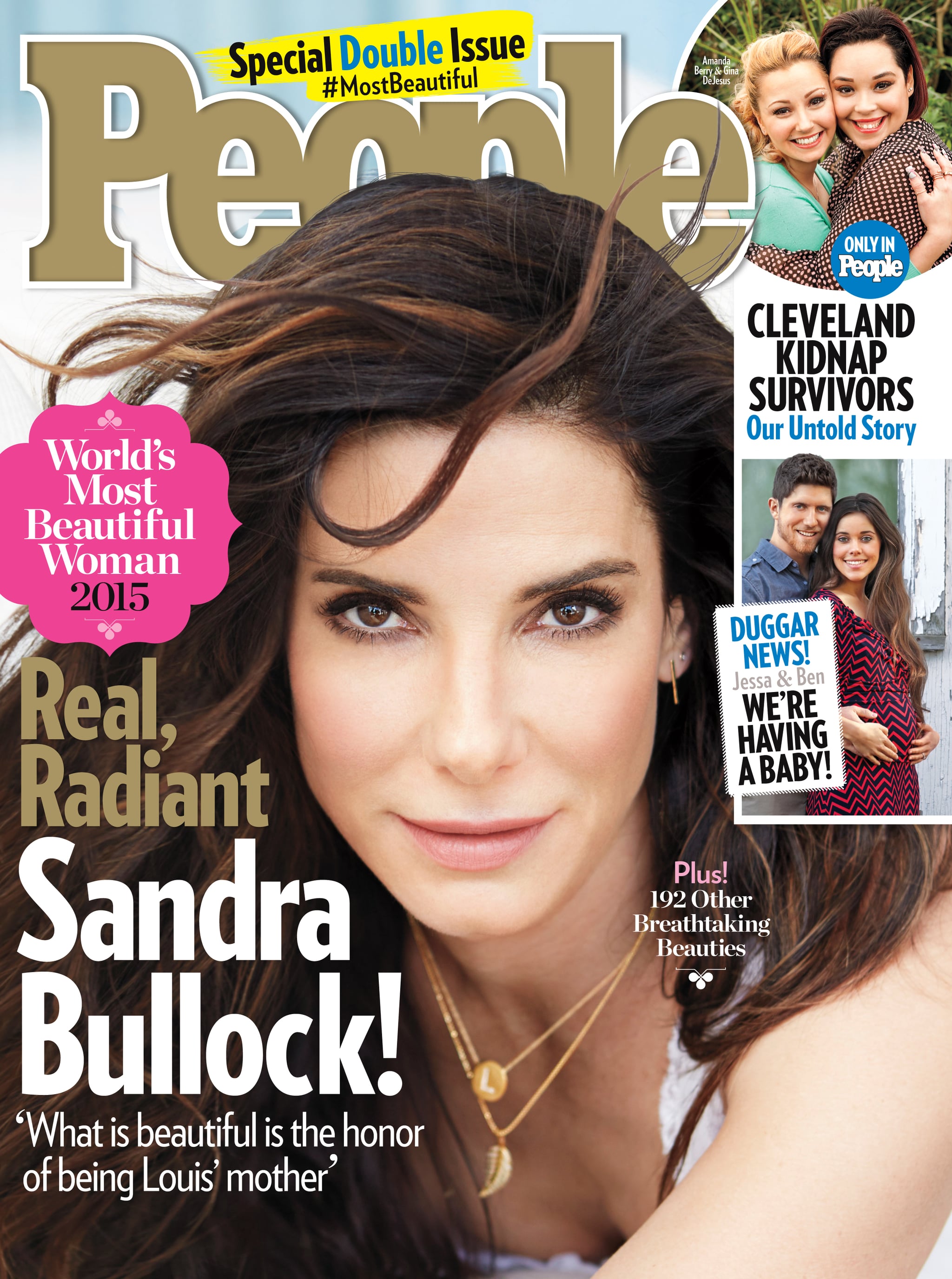 People solidified on Thursday morning the news that we all already knew — Sandra Bullock is the world's most beautiful woman! Sandra looks gorgeous on the cover, sporting a natural look and a cute "L" necklace, presumably for her adorable son, Louis. The actress is the latest in a long line of gorgeous Hollywood women to hold the title. Lupita Nyong'o took the crown last year, and past winners include Gwyneth Paltrow (who won in 2013), Beyoncé (2012), Jennifer Lopez (2011) and Julia Roberts (2010).
Besides her striking beauty, Sandra, 50, has already had an amazing year to back up the magazine's honour. The actress can be heard voicing a supervillain in the upcoming movie Minions, which hits cinemas on July 18. She also recently wrapped filming Our Brand Is Crisis. But the actress says her favourite job is being mum to 5-year-old Louis. She admits that her son still has no idea what she does for a living, and she'd like to keep it that way, telling People, "He thought I was an astronaut for a while. I want it to be so inconsequential and such a non-issue. I want him to be embarrassed by me like all other parents."
What do you think of this year's winner? Sound off in the comments!