Sarah and Telv MAFS 2018
Can We Just Take a Moment to Appreciate How Wonderful Sarah and Telv Are?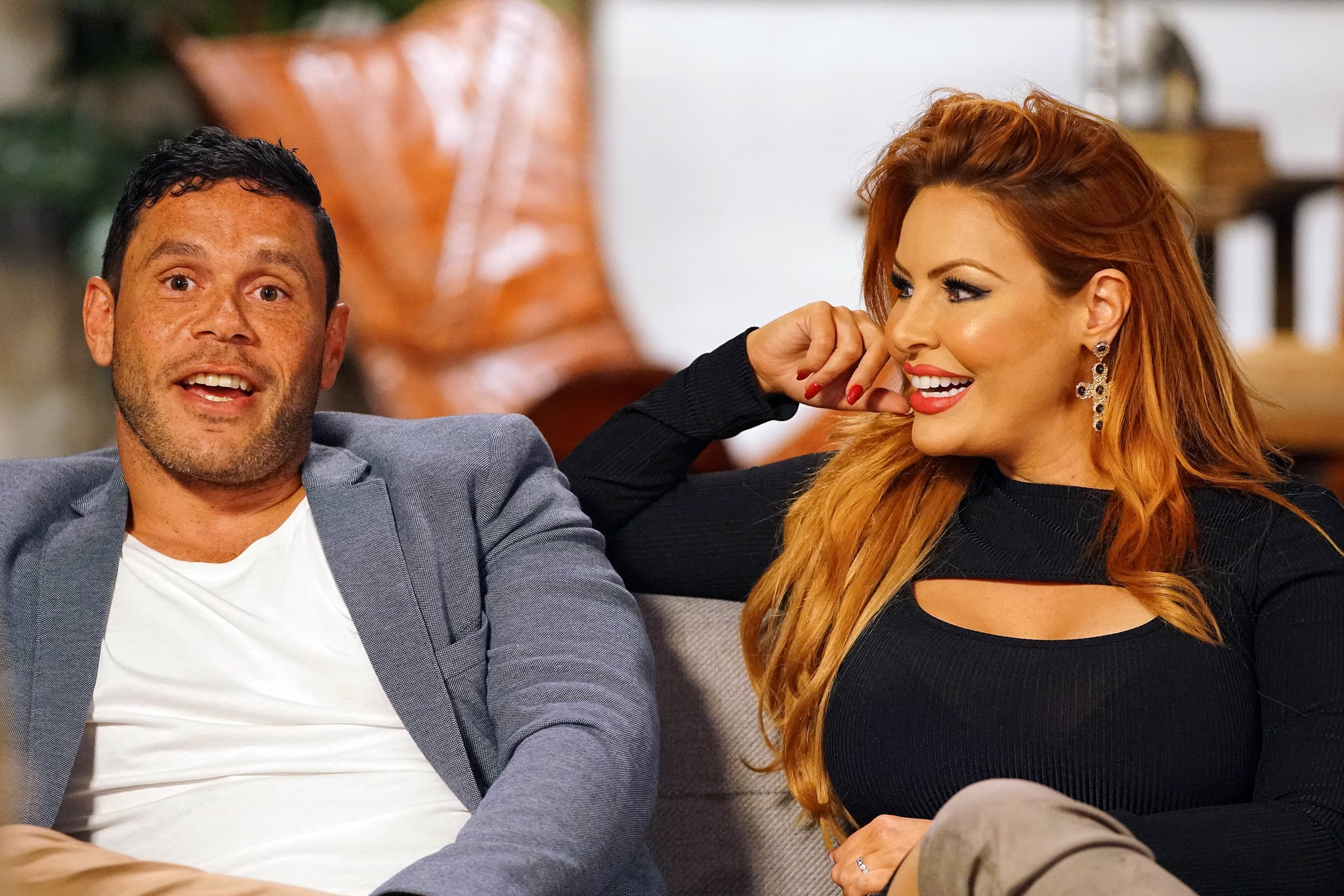 In the controversial and captivating 2018 season of Married at First Sight, one couple in particular shines the brightest: Sarah and Telv. The Melbourne- and Perth-based couple has been consistently secure in their relationship from the very first moment they laid eyes on each other at their wedding ceremony a few weeks ago, and only seem to have gone from strength to strength in the time since.
They're as patient with each other as they are honest and they aren't afraid to take things slow. With Sarah's painful relationship history and Telv's gentle nature, they seem to us to be a perfect match — in spite of the fact that they come from very different worlds. Telv's a FIFO worker who lives in what can best be described as a bachelor pad, and Sarah lives a glam inner-city lifestyle, but in this case at least, opposites seem to be attracting.
All we can put it down to is the fact that they're both compassionate, kind people who are genuinely looking for lasting love — with no preconceived ideas, no judgements, no expectations holding them back from finding it in a place they might not have looked in an ordinary situation. No doubt, the experts nailed it with this pairing.
One of Sarah and Telv's best moments yet? When they both called Dean out for his bad-boy behaviour. While we hope they've all patched things up by now, 'cause things got real ugly for a while there, we did love the fact that Sarah and Telv weren't afraid to question the morals of the people on the MAFS journey with them — clearly their own principles and values are well aligned, and we loved seeing them stand united in that way.
In among all the betrayal and the in-fighting between some of the other couples, Telv and Sarah are just such a breath of fresh, hopeful air. They've decided to stay together again this week and whether or not this lasts for a lifetime like they hope, we've absolutely loved seeing their classy take on reality TV romance.
Producers, take note: more Sarahs and more Telvs, please!
Pssst! Have you joined our private Facebook group Pass the Popcorn yet? It's where we dissect all things reality TV — including MAFS, of course — and we'd love to see you there.