Sascha Radetsky From Center Stage Starring in Flesh and Bone
Your Center Stage Crush Is Back in New Ballet Show Flesh and Bone
It's been 15 years since Center Stage, your favourite '90s ballet movie, came out. Some of the stars have gotten much bigger, like Zoe Saldana, but since the film used a lot of dancers who could also act, there are a few cast members who we haven't seen much of since because of their dance careers. One of those cast members in question would be Sascha Radetsky, who played Charlie. Not only have we found the adorable ballet dancer who we all crushed on, he's starring in another ballet project — one you may become just as obsessed with, like, Center Stage-level obsessed.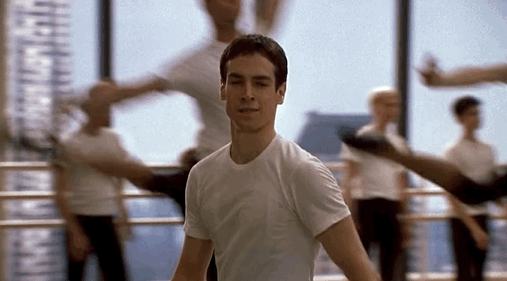 Image Source: Columbia Pictures
Radetsky has a lead role on new drama Flesh and Bone, which debuted this past weekend on Starz in the US. It's a gritty, realistic look at a ballet company, and Radetsky and the show's cast came to Summer TCA to talk about their new series. It was clear Radetsky would field a question about Center Stage, given that it's his most high-profile role and it, like Flesh and Bone, is also set in the ballet world, but Radetsky didn't see himself in "a position of authority" to give advice to his other cast members who were transitioning from dance to acting. "It was so long ago," Radetsky admitted of Center Stage, and indeed it was, but Radetsky's commitment to dance hasn't changed. Radetsky said of doing a show about ballet, "You just do your best . . . we have a higher responsibility to the art form of ballet."
Image Source: Getty
Intrigued? Watch the trailer for the series here.