Selena Gomez Quotes and Interview June 2017
Selena Gomez Responds to the 13 Reasons Why Backlash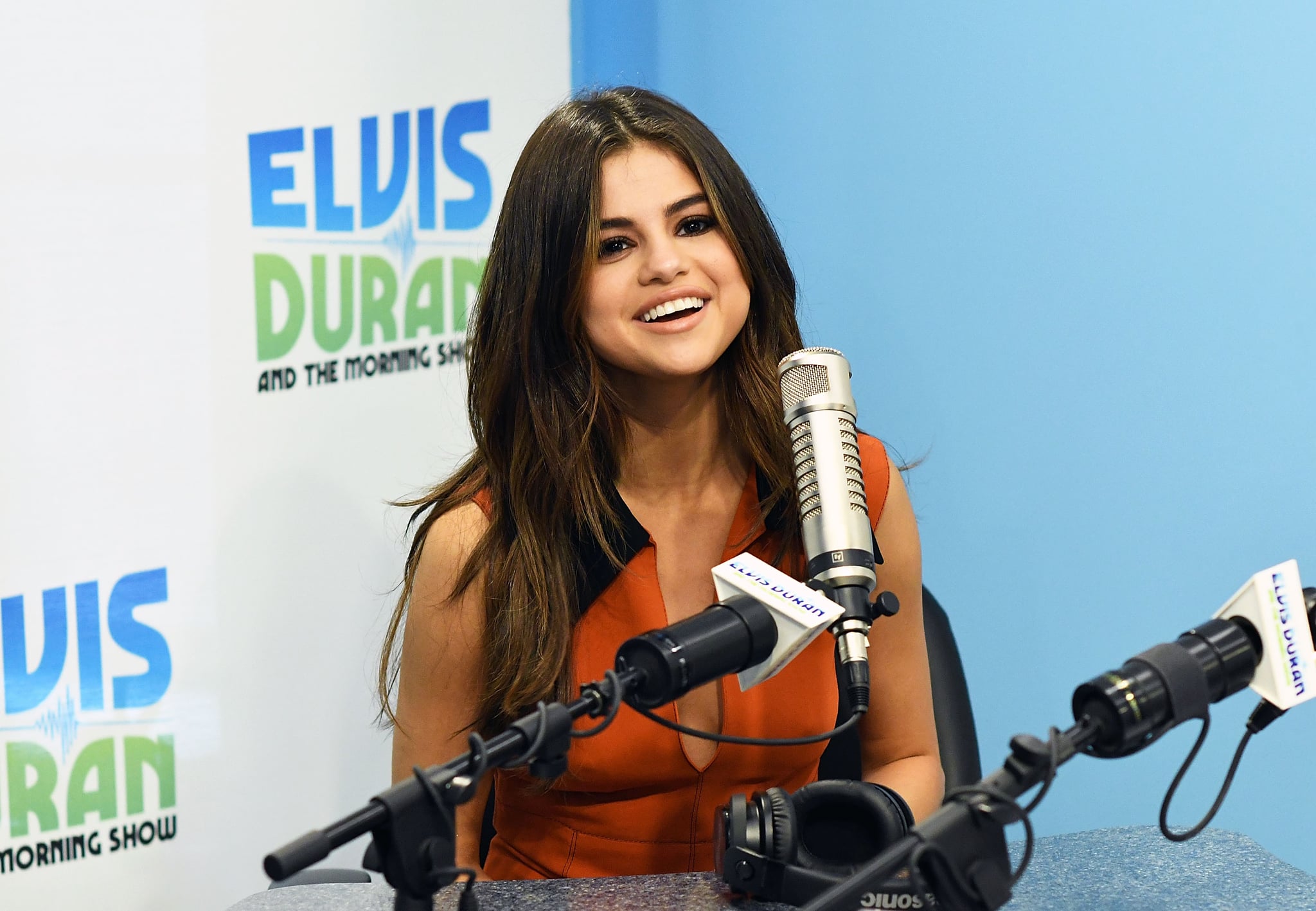 From her now public romance with The Weeknd, to new music and a new home, it's shaping up to be a busy year of change for Selena Gomez. Add to that the success of 13 Reasons Why (and resulting backlash), and she's now very much back in the spotlight. Naturally, we're starting to hear a lot more from the Selena-front, straight from the singer herself. She recently stopped by the Elvis Duran and the Morning Show in New York to talk everything from "Bad Liar", how she balances life and work, and the 13 Reasons Why controversy. Keep reading for her best quotes — the full interview is below!
On finding spirituality . . .
"That's something I've been experiencing in general. I haven't really been all over the place lately, and that's kind of intentional. I think it's important to balance out where I am. I've been doing this for a very long time, and my sanity has meant everything to me. A lot of that is my faith. I took 90 days off, I went away, I was very vocal about it, because for me, where I get my confidence is my vulnerability. I can't sit there and pretend that everything's good, because I've done that for years."
On making music again . . .
"I worked [on 'Bad Liar'] and multiple songs for over a year. It was my favourite song I've ever done, for sure. I was waiting and I just wanted to make sure everything lined up the way it needed to be, and it kind of worked out that way. So now the momentum is picking up, but it's very gradual, and the content is very different from what I'm used to, so I'm excited."
On her new sound . . .
"I've always wanted to have my music be an evolution. Every time I do something, I always feel like I'm just starting — it's not me doing a continuation of something. I think 'Bad Liar' is completely separate from the things I did with Revival, and very different from what I did with Kygo. Now, going into the second single, it's even more surprising than 'Bad Liar'."
On criticism of 13 Reasons Why . . .
"I definitely was overwhelmed with the reaction. We'd had the rights to the book for seven years, so we knew we wanted to do the book justice, because it already had a following. The content is complicated, it's dark and has moments that are honestly, really hard to swallow. I understood that — I understood that we were going into something that is difficult, but these kids today are so exposed to things that I would never even comprehend when I was eight.
"My cousin teaches third grade, and they're doing things and saying things that I couldn't even fathom. And I feel like, if this is what we're going to talk about, we might as well do it in a way that is going to be honest, real, and stays true to the book. All the questions that came up and all the talk about it was all valid, and I understand it, but I think with season two, we're going to answer a lot of those questions and a lot of resolutions for those characters are going to come. These kids put their heart in it, Katherine and Dylan were unbelievable and they believed the story, and they understand that this is happening everyday. So whether or not you wanted to see it, that's what's happening."
Image Source: Getty Images