Sexiest Music Video of 2018 Poll
What Is the Sexiest Music Video of 2018? Cast Your Vote Now!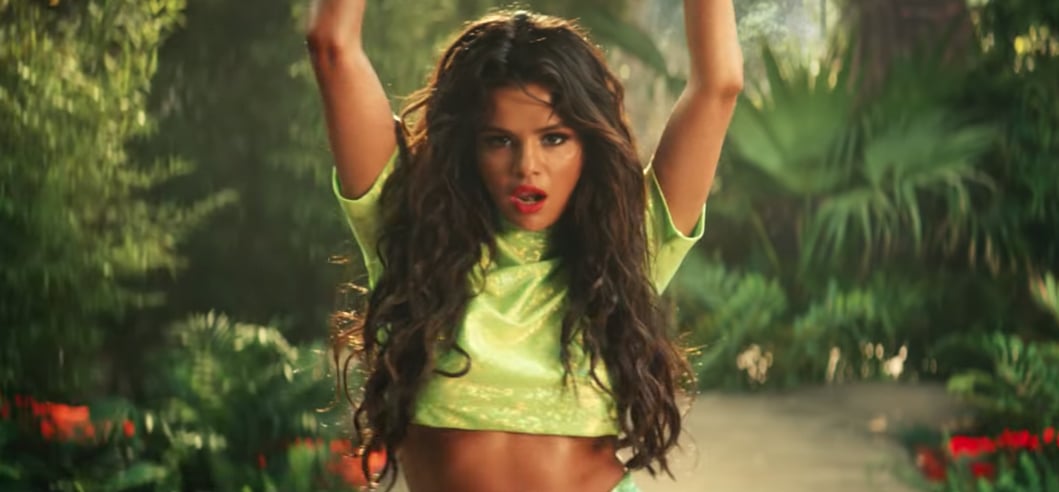 If you're still trying to cool down from all the sexy music videos we were treated to this year, we totally get it. Between Selena Gomez and Cardi B's fiery performance in their "Taki Taki" video and Nicki Minaj's barely SFW twerking in "Good Form," we're surprised our screens didn't overheat. Well, now it's time to finally crown a winner: which music video was the sexiest of 2018? Cast your vote now by clicking on a photo before the poll closes on Dec. 21.
"Taki Taki" by DJ Snake, Selena Gomez, Cardi B, and Ozuna
"Dinero" by Jennifer Lopez feat. Cardi B
"God Is a Woman" by Ariana Grande
"Love Lies" by Khalid and Normani
"Bartier Cartier" by Cardi B feat. 21 Savage
"Good Form" by Nicki Minaj
"Never Be the Same" by Camila Cabello
"Mia" by Bad Bunny feat. Drake