Shane Warne and Elizabeth Hurley Split?
Shane Warne Hints That His Relationship With Elizabeth Hurley Is Over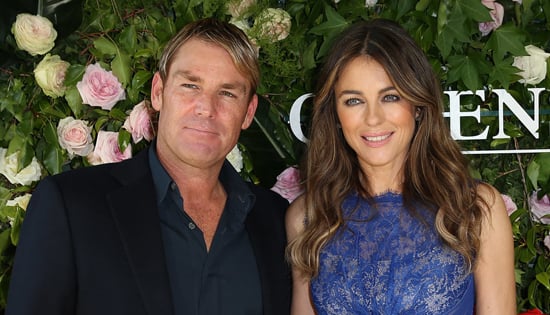 Shane Warne and Elizabeth Hurley's on-off relationship seems like it could be over, based on a cryptic tweet from Shane's Twitter account. As Twitter seems to be the couple's preferred method of releasing statements, Shane posted an update overnight that read:
The past should be the past & stay there. It destroys the future. Live life for what tomorrow has to offer, not for what happened yesterday

— Shane Warne (@ShaneWarne) December 16, 2013
Hello! magazine in the UK is also reporting that Shane and Elizabeth have split. They got engaged in October 2011 but have had a rocky relationship since, and even though they were last spotted in November looking loved-up, Elizabeth's engagement ring was missing. Time apart has been cited as one of the reasons for their break-up, with Elizabeth and her son Damian being based in the UK and Shane and his kids living in Australia.