Should Inception Win an Oscar?
Pop Poll: Do You Think Inception Is Oscar-Worthy?
Inception handily won the box office race over the weekend again in both the US and Australia, which means that many of you caught a glimpse of the mind-blowing story. There's no doubt that the movie is entertaining, but tell me theatre-goers, does it deserve Oscars?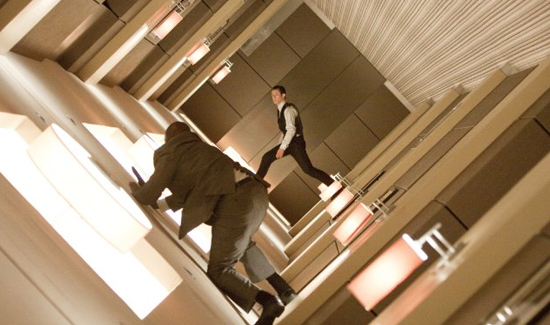 Let's break it down: for one, Leonardo DiCaprio is long overdue for a golden statuette, but his character isn't necessarily more enthralling than his previous work. Joseph Gordon-Levitt looks great scaling walls and Ellen Page does a nice turn, but come award season, they won't be all that memorable. That honour goes to Christopher Nolan's direction, which supplied the innovative chase scenes and immense landscapes. Will he get an Oscar nomination? Perhaps. Will the special effects? Seems even more likely. As for the film, now that the Academy has upped its number of potential Best Picture contenders, perhaps it will earn a spot on the nomination list. I know we've still got a long ways to go and plenty more movies to see, but after your first viewing, do you think Inception has a chance in the Oscar race?