Simon Cowell to Team Up With Paula Abdul Again for The X Factor
Do You Want to See Paula and Simon Together Again?
As you already know by now, Simon Cowell is leaving American Idol after this season and moving on to an American version of his UK hit show, The X Factor. The judges on the series are even more vital than Idol's, as each one also mentors the contestants as they prepare their performances. So who is Cowell eyeing to complete his panel? Apparently Simon is in talks with his former co-judge Paula Abdul, along with his UK X Factor costar Cheryl Cole.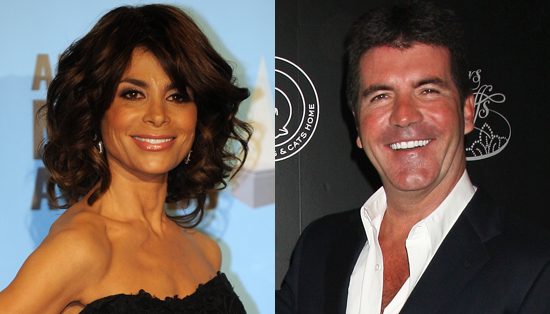 The love/hate banter between Abdul and Cowell is what made American Idol such great television in years past, and I was always game to see Abdul do her "you weren't great, but you look so pretty tonight" shtick while Cowell smugly rolled his eyes. Part of me welcomes a reunion. But with them paired up again, is The X Factor going to feel exactly like Idol? And if so, then what becomes of that show? Perhaps both series would be best served if Cowell tried someone totally different this time around. What's your take?