Simone Ormesher Bachelor in Paradise Elimination Interview
Simone Says it Was Tough to Read Apollo While in Paradise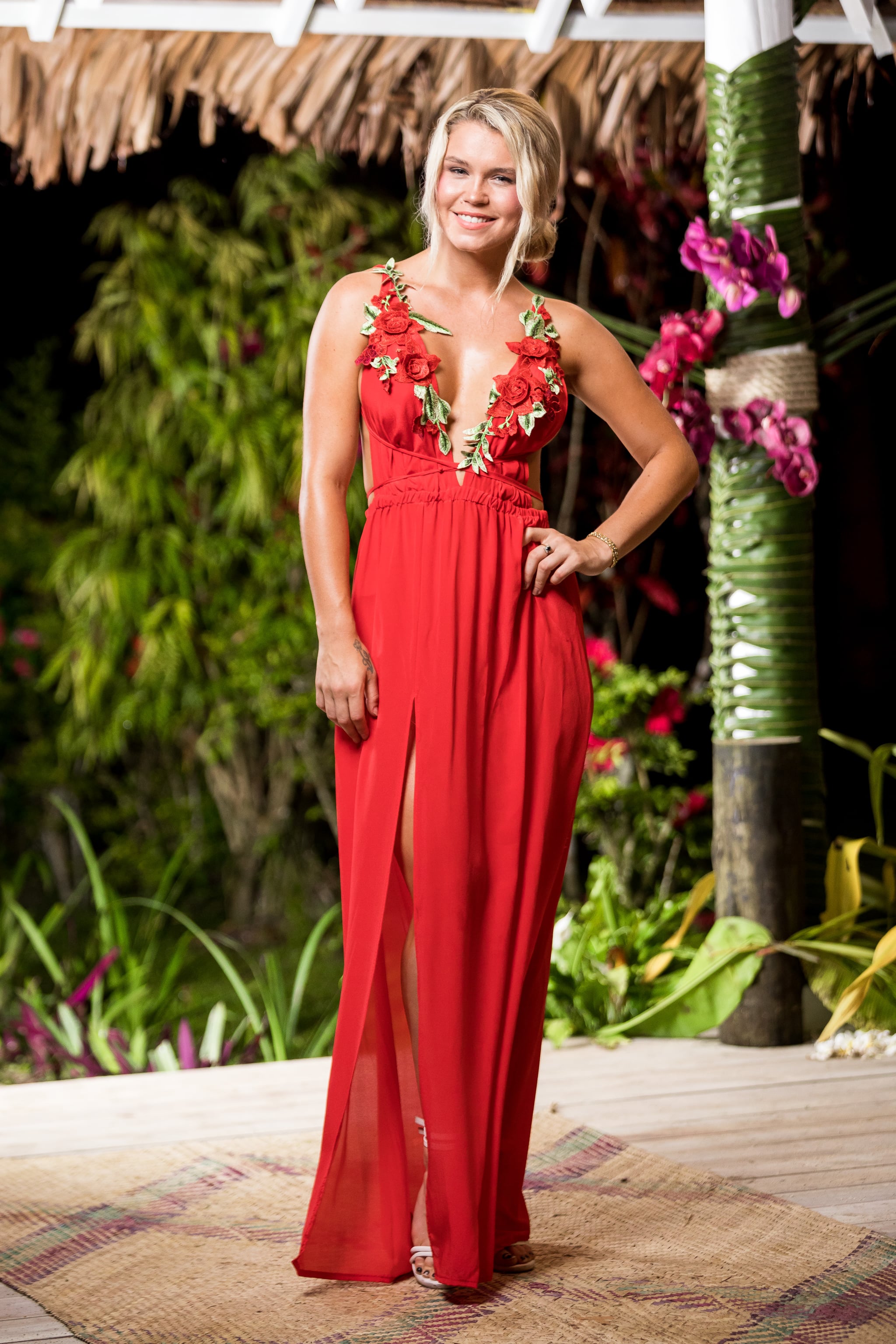 We're approaching the final few days in Paradise, and somehow, things keep on escalating. On Monday night, Apollo and Simone made the joint decision to leave Fiji, following a bit of hoo-ha with Elora's joint fire-twirling performance. And we don't blame them — it hasn't exactly been smooth sailing for Simone since coming onto the show, especially when your object of affection is someone like Apollo.
However since leaving, Simone tells us that while her and Apollo aren't an item anymore, they still maintain plenty of contact. She divulged more on their relationship — in and out of Paradise, below. Make of it what you will.
POPSUGAR Australia: Have you been watching Bachelor in Paradise and how have you been finding it?
Simone: I've really struggled watching it, to be quite honest. With my personality and stuff, some things have been really heightened, but it really wasn't anything like that. So I've been upset at times and have had to deal with trolls after one episode, so it hasn't been as fun as my first experience.
PS: Sorry to hear that.
Simone: That's OK, I got to make some good friends out of it, so that's been pretty good.
PS: What made you so mad about Elora's fire-twirling performance? Was that just jealousy or genuine concern that Elora was stealing your guy?
Simone: It was a bit of both, but the main reason was that Elora kept on making friends with me. After every time she'd get with Apollo, we'd make up and be friends again, then she'd go behind my back. That time, we'd been hanging out all day and it got to the cocktail party and she had just stolen him away without telling me, so that's what made me upset. She could've come to me first and said, hey, I'm going to grab Apollo, just to give you a head's up. Instead, I sat there like a complete idiot, when there's no way I would get upset like that.
PS: So it was a lack of communication?
Simone: Yeah, it's a girl code thing, like, just tell me. We're all in this together, just tell me you've got something planned and don't go behind my back like that. Obviously I got upset and didn't want to watch it, I was too angry.
PS: How confident were you in your relationship with Apollo?
Simone: Honestly in there, you just don't know. I wasn't very confident. The thing is, Apollo is so polite and so nice, and it was hard to read him sometimes because I've never met a guy like that. Is he just being nice or does he like this person? So I never knew if he actually did have feelings for Elora, because he never told her no. So I was really, really unsure to be honest.
PS: But he kept coming back to you, so that must've given you some form of reassurance?
Simone: Oh yeah, for sure, but when you're in there, you don't see it like that. When he's going on dates with her . . . He could've said no, especially with [the fire performance] when everybody was watching and I was just there on my own, that's when I was a bit like, I don't know what I'm doing. Because if that was Sam and Tara, Sam would've gone no, I'm not doing that.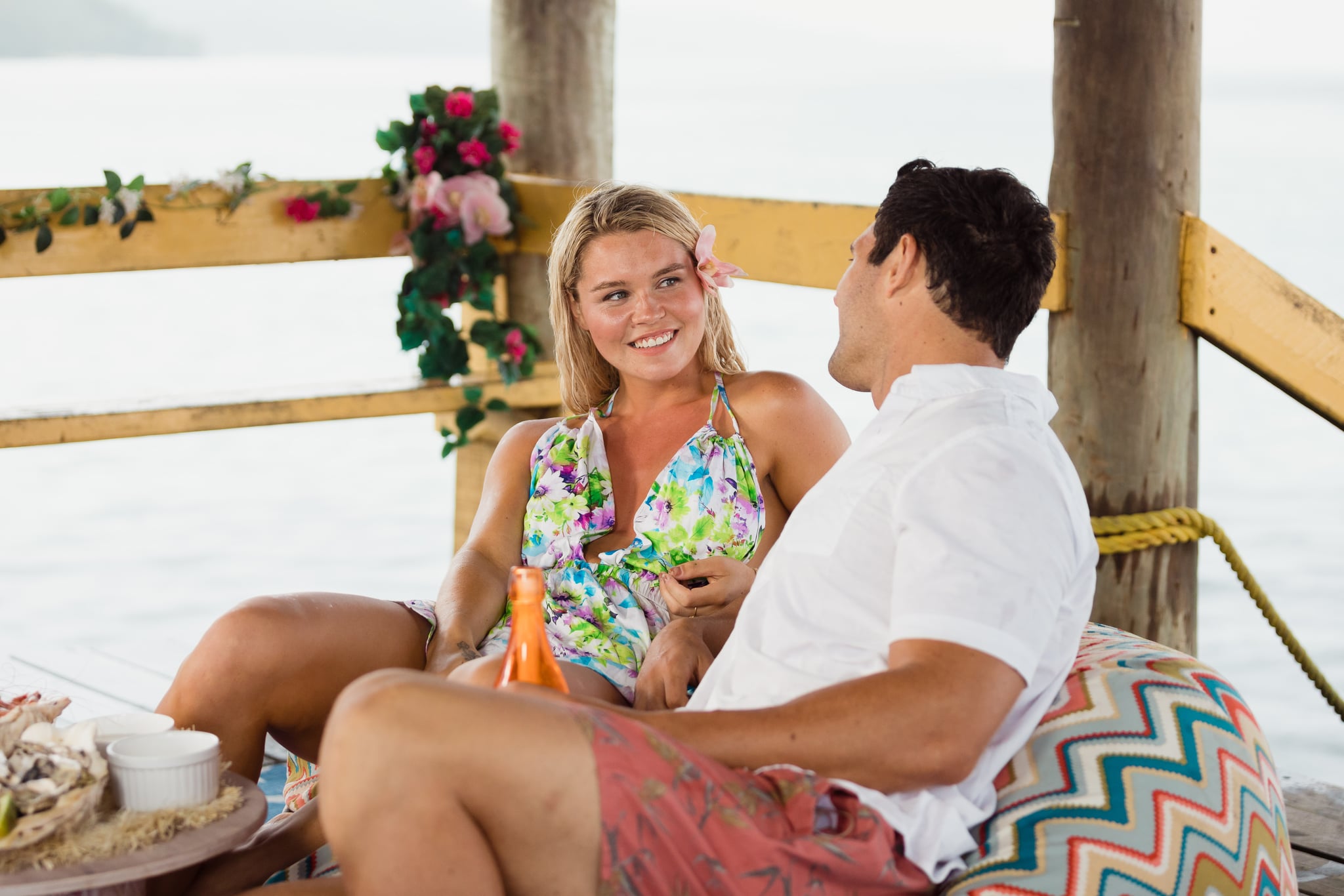 PS: What was it about the environment in Paradise that made you want to leave?
Simone: When we were alone, it was great and we had so much fun. But then when the cameras are around or there were other people involved, it just ruined it. So we thought, what are we doing here? We might as well go home, in our own lives and try to make this work. We were done, we went there to find someone and thought we'd found it, so we decided to leave.
PS: Apollo said that you guys don't have a lot in common, but for some reason, you're still drawn to each other. Do you agree with that?
Simone: Yeah, I'm quite fiery, he's a bit of a nerd and I'm not, really. We don't have a lot in common, and him and Elora probably do, but that doesn't always work — opposites attract. So I think that's what happened with us.
PS: What drew you to him?
Simone: Just how humble and lovely he is, he's such a gentleman. He's one of the nicest guys I've ever met. And he's not usually my type, he's obviously very handsome, but not what I would usually go for. But just how beautiful he is, he's so lovely, and he's funny, he made me laugh!
PS: What was it like after you guys left Paradise?
Simone: It was good, I went back to Melbourne and he went back to the Gold Coast. We Face-timed every single day, he sent me flowers, it was lovely . . . After some time I decided to buy a one-way ticket to the Gold Coast and stay there for a month, because I have family there. We just tried to make it work as best as we could there. I was there for a month and was only around the corner, but it was just too busy, I think. He was very busy with work and travelling a lot, and didn't have time to see each other a lot. We still speak now on the phone every single day, we're very good friends.
PS: Was that a mutual decision?
Simone: We never ended it. We never had the chat where we went, OK, this isn't working. We've never done that, we've just continue to speak. It's really weird, it's really hard to explain. It's what you'd call a friendship, we've just never had an argument or anything like that, it's weird, I can't explain it.