Sogand Complaining About Abbie Group Date Bachelor Australia
The Bachelor's Sogand Spilt the Tea About Abbie to Matt's Best Friend and We Can't Look Away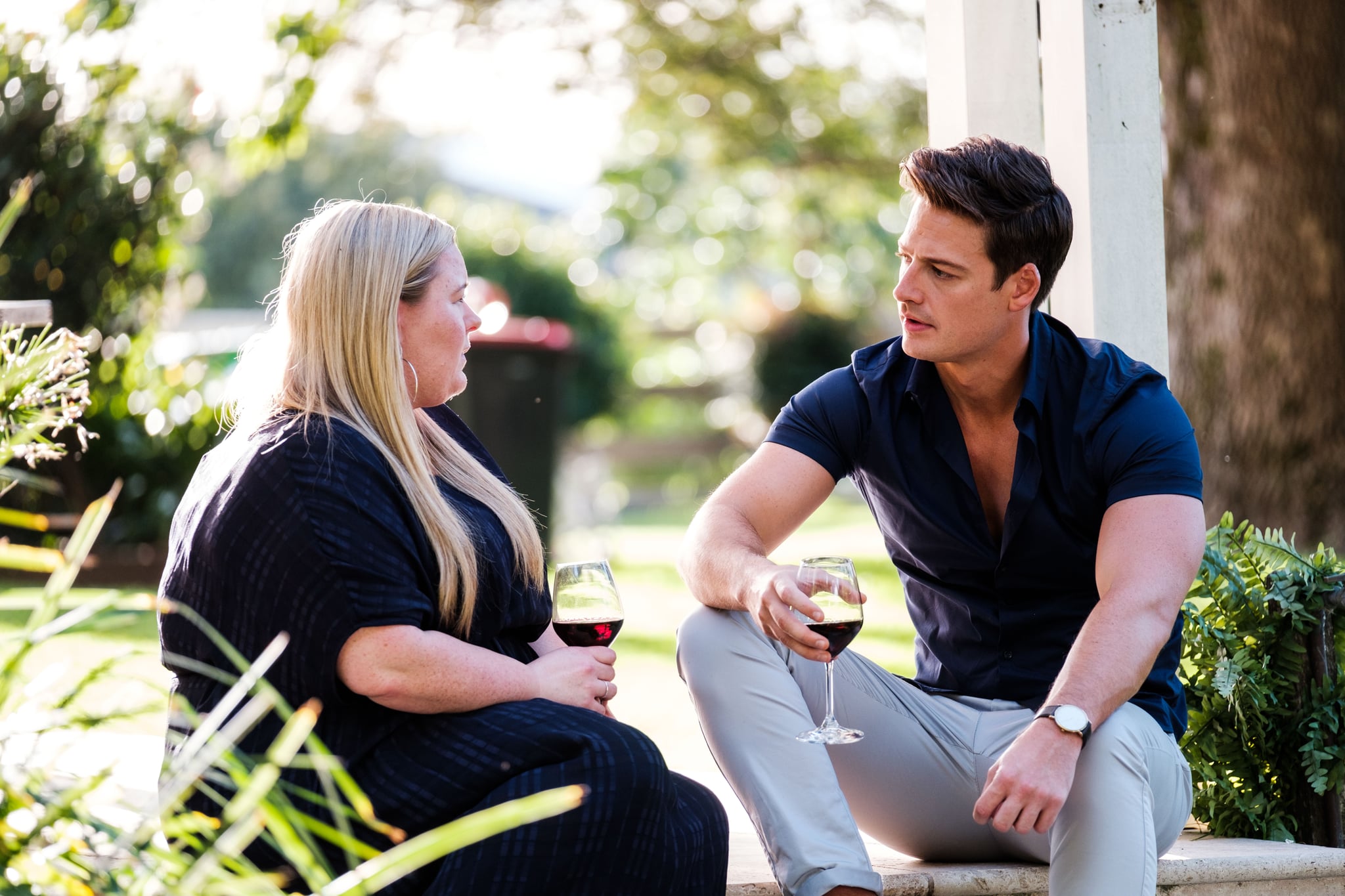 The old "Meet My BFF" group date always makes for an interesting episode of The Bachelor. The opinions of the Bachelor's nearest and dearest can often make or break a contestant's place in the competition. So, it's no surprise that what Matt's best friend Kate had to say about Abbie tonight may just irrevocably influence how Matt feels about her.
It all started when Matt explained Kate, his pal of almost 20 years, would be meeting and greeting the four ladies chosen for the group date. From there, Sogand decided to seize the opportunity to knock rival Abbie down a peg or two. She quickly divulged to Kate that she felt Abbie often lied to impress Matt, particularly when it came to the topic of marriage and kids. You see, Sogand insists that Abbie has expressed disinterest in said marriage and kids, even though she's told Matt she'd be ready for both within five years. After telling Kate about "the kind of girl [Abbie] is," it was cemented in Kate's mind that Abbie may not be in the same place in life as Matt. After all, she'd already told Kate herself that she is "not dying to get married."
By the time Matt and Kate reunited for a debrief, she wanted Matt to know that while she "doesn't necessarily" think Abbie is there for the wrong reasons, she also doesn't think she's there for the same reasons as Matt, and that she is instead saying what he wants to hear. "I'm no convinced even if she did get to her late twenties that marriage is something she's interested in," said Kate, and considering what a dealbreaker it seems to be for Matt, time will tell if this conversation has sealed Abbie's fate.