Sogand Mohtat The Bachelor Australia Elimination Interview
"We Weren't Mean to Each Other"— Sogand Reveals What Really Happened With Abbie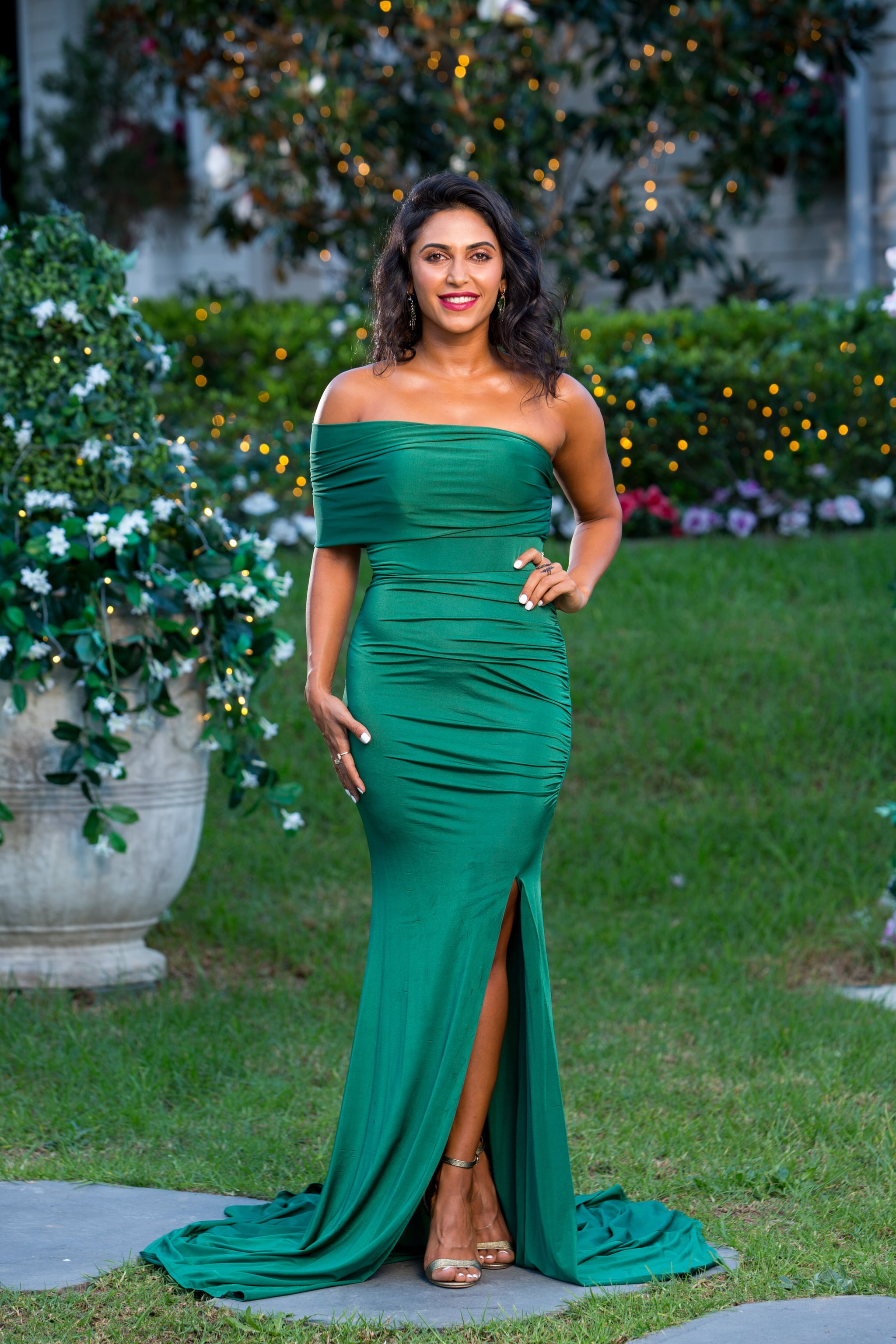 Sogand Mohtat started off her Bachelor journey as one of this season's frontrunners. Nabbing the first single date with Bachie Matt Agnew, as well as the first kiss, it certainly seemed like she was on track to make it to the end of the competition. Alas, along the way her connection with Matt began to wane, and her rivalry with fellow contestant Abbie was kicked into high-gear. Below, she chats her current thoughts on all things Matt and Abbie.
POPSUGAR Australia: Hey Sogand! Were you surprised to leave last night?
Sogand: I think if you had asked me throughout the day [of the elimination] I would have thought that I definitely wasn't ready to leave, but I think after my chat with Matt I did have a feeling that I might be going home.
PS: Why do you think you were sent home? Do you agree with Matt's feeling that your connection had dwindled?
Sogand: I think after our first date I definitely did take a backseat. I wanted to play fair, I wanted everyone to get a chance with Matt and to get to know him. But I don't think that's how The Bachelor works, I wasn't as forward as some of the girls were. Even though I did let him know here and there that I was interested and I still wanted more time with him, I guess he didn't think I was as keen as some of the others.
PS: Your first date seemed to go so well, but it's been of a bit of a pattern in previous seasons that people who get the first date can sometimes fall by the wayside unfortunately . . .
Sogand: Yeah definitely, I should have kept my foot on the accelerator! [Laughs]
PS: What is your opinion of Matt now post-show?
Sogand: When I left I was a little bit heartbroken, but I can definitely see now that I'm not too sure if he would have been the right guy for me, knowing how easily he could be manipulated by a 23-year-old. I mean, I don't want to end up with someone who can't read between the lines. I thought he was smarter than that, to be honest!
PS: Your thoughts on Abbie were a big focus of your time on the show, do you think the way whole situation has been edited has been true to what really happened?
Sogand: Yeah there were times when Abbie and I had our disagreements, but we talked it out and worked it out, so we were civil. We weren't best friends in the house, but we were definitely surface-level. We weren't mean to each other, or ignoring each other, or anything like that. But what mainly made it to air was the drama unfortunately, and it was definitely not all about that.
PS: Do you still feel the same way about Abbie and stand by what you said about her?
Sogand: Yeah, I actually feel like watching it back has just confirmed my feelings towards her. I've also seen that basically everyone else feels the same way, and that it wasn't just me that felt like she was playing the game.
PS: Do you regret talking to Matt's best friend Kate about Abbie or have any other regrets from the show?
Sogand: Kate actually asked me about Abbie, which didn't make it to air. I never once went out of my way to talk about her, I was always asked how I felt about her and whether I thought she was here for the right reasons. They [the producers] obviously knew that I have no reservations, that I do speak up and I can't lie. So if I was in the situation again, I'd probably be the exact same, because I don't know how to be anything else . . . I would have probably just tried to stay away from Abbie. [Laughs]
PS: What was the highlight from your time on the show?
Sogand: My first date was amazing, everything about it was just something you don't get to experience in normal life. The skydiving was also definitely up there for me, that was an incredible experience.
PS: Who's your pick to win from the girls remaining?
Sogand: My top two would be Elly and Chelsie. Elly is just wife material, anyone would be lucky to have her. While Matt and Chelsie just have so much in common, I think they would bounce off each other so well.