Sony Kills Spider-Man 4 Without Sam Raimi, Changes Premise to Reboot
Spider-Man 4 Is Dead, a New Younger Spidey Takes Its Place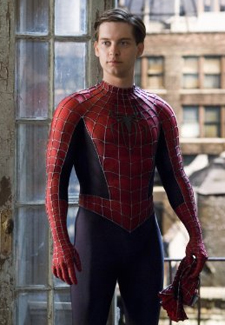 Following recent script woes, Sony has announced via press release that it's pulling the plug on Spider-Man 4. In its place, they're developing a fresh storyline that takes the webslinger back to high school. The film will reportedly focus "on a teenager grappling with both contemporary human problems and amazing super-human crises" (wait, I thought that was the first Spider-Man?!).
The studio is eyeing a Winter 2012 date, but the other big change: it's bringing in a brand-new cast and production team for the reboot. That means that Tobey Maguire and director Sam Raimi are both saying goodbye.
This swap really irks me. To salvage Spider-Man 4's problems by recasting just seems like a desperate attempt at some blockbuster-sized money. Sure, the younger Spidey will give the franchise new life, but I think I would've rather seen it die — at least for several years until the memory of Maguire's version is long gone (heaven help us if they cast a less adept teen heartthrob for the role). Don't you agree? Or are you excited for a makeover of the beloved superhero?