Sophie Turner Responds to Playing Boy George
Sophie Turner Is "So Down" to Play Boy George, and Honestly, We're Here For It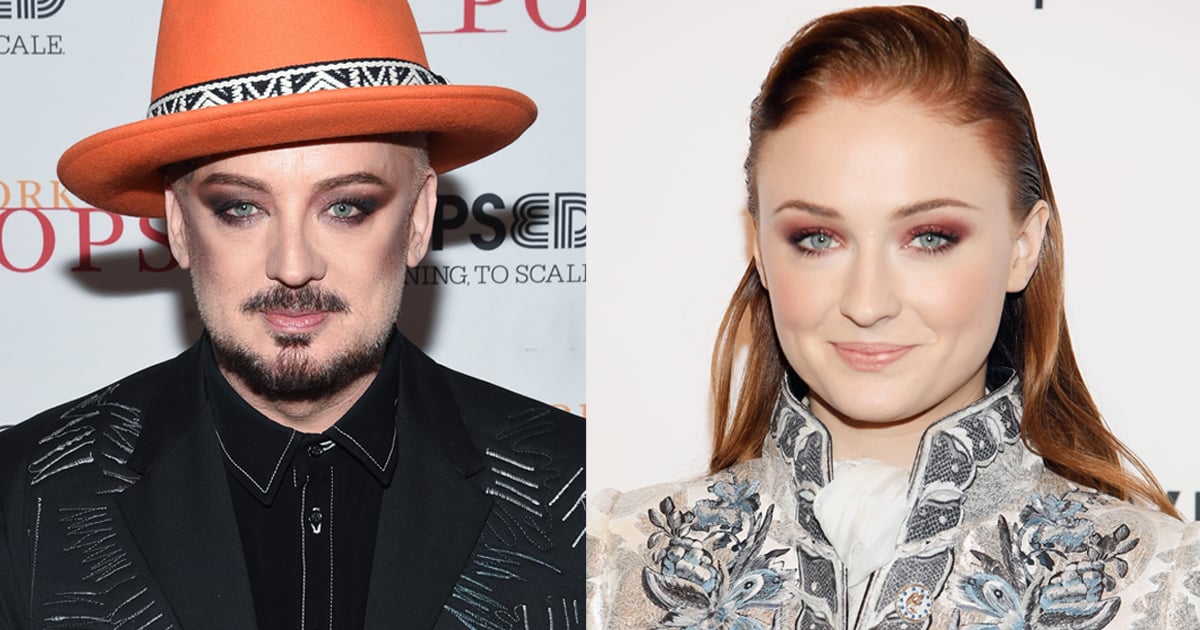 A biopic of Boy George's life is currently in production, and the Culture Club singer has been presented with plenty of suggestions as to who might play him in the movie. But it seems he's particularly enamored with "one of the most interesting suggestions," Game of Thrones star Sophie Turner.
In an interview on Fitzy & Wippa, Boy George said he loved the fact that the suggestion might upset people a bit. "'Oh she can't play you, she's a woman!' [But] when I was 17, I would have loved to be her! That was the ambition!" He explained. It has to be said, when you look at pictures of the two of them, you can see why people have drawn comparisons, especially around the eyes and cheekbones. And it looks like Sophie sees it too. When she saw an article sharing the news, she tweeted her support, saying "I'm SO Down."
I'm SO down @BoyGeorge https://t.co/6Ci0VDfmtB

— Sophie Turner (@SophieT) June 17, 2019
We have to admit, we'd love to see casting directors take a risk and consider this unexpected choice. But whoever does end up landing the coveted role, they'll have big shoes to fill, as this isn't the first time Boy George has been played by a young actor. In 2002, Euan Morton played him in the musical Taboo and received a Tony Award nomination. Boy George allegedly said he was "more Boy George than I am." No pressure, Soph!