Steve Harvey Tweet About Warren Beatty at the 2017 Oscars
Steve Harvey Can't Resist Cracking a Joke About Warren Beatty's Oscars Mix-Up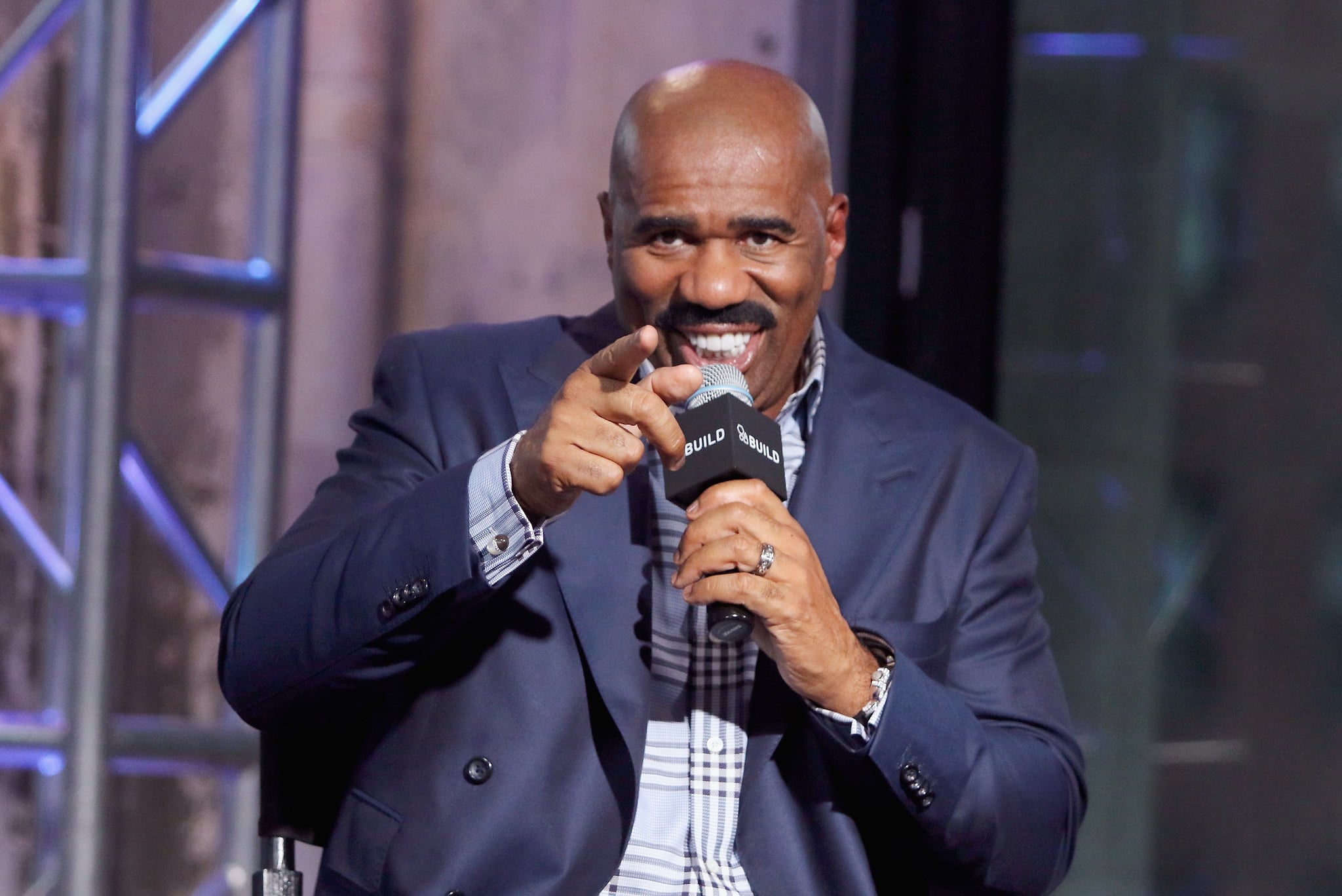 Don't worry, Warren Beatty — Steve Harvey feels your pain. On Monday, the 79-year-old Bugsy actor joined Faye Dunaway in presenting the last, and biggest, winner at the Oscars: best picture. Unfortunately they announced the wrong film due to a mix-up with the envelope Warren was given (which contained the name of best actress winner Emma Stone, who accepted her award directly before best picture). The La La Land cast and crew took the stage and began their acceptance speeches before producer Jordan Horowitz revealed Moonlight was the true winner. Among all the stunned celebrity reactions to the mistake, few are as understanding of what Warren and Faye are going through as Steve Harvey.
In December 2015, the Miss Universe host crowned the wrong woman as the winner of the annual beauty pageant, resulting in an extremely awkward moment for all involved. After waking up Monday morning and seeing what went down at the Oscars the night before, he tweeted a message of support for Warren:
Call me Warren Beatty. I can help you get through this! #Oscars

— Steve Harvey (@IAmSteveHarvey) February 27, 2017
There's no word yet on whether or not Warren has chatted with Steve about how to handle becoming a meme, but at least Price Waterhouse Cooper, the accounting firm that oversees Oscars votes, has released an apologetic statement about the incident. Now can someone get the Grammys on the line to make sure they didn't mess up album of the year, or what?