Steven Bradbury Australian Survivor Elimination Interview
"It's Not in My Nature to Lie, Cheat and Deceive." — Steven Bradbury on His Survivor Elimination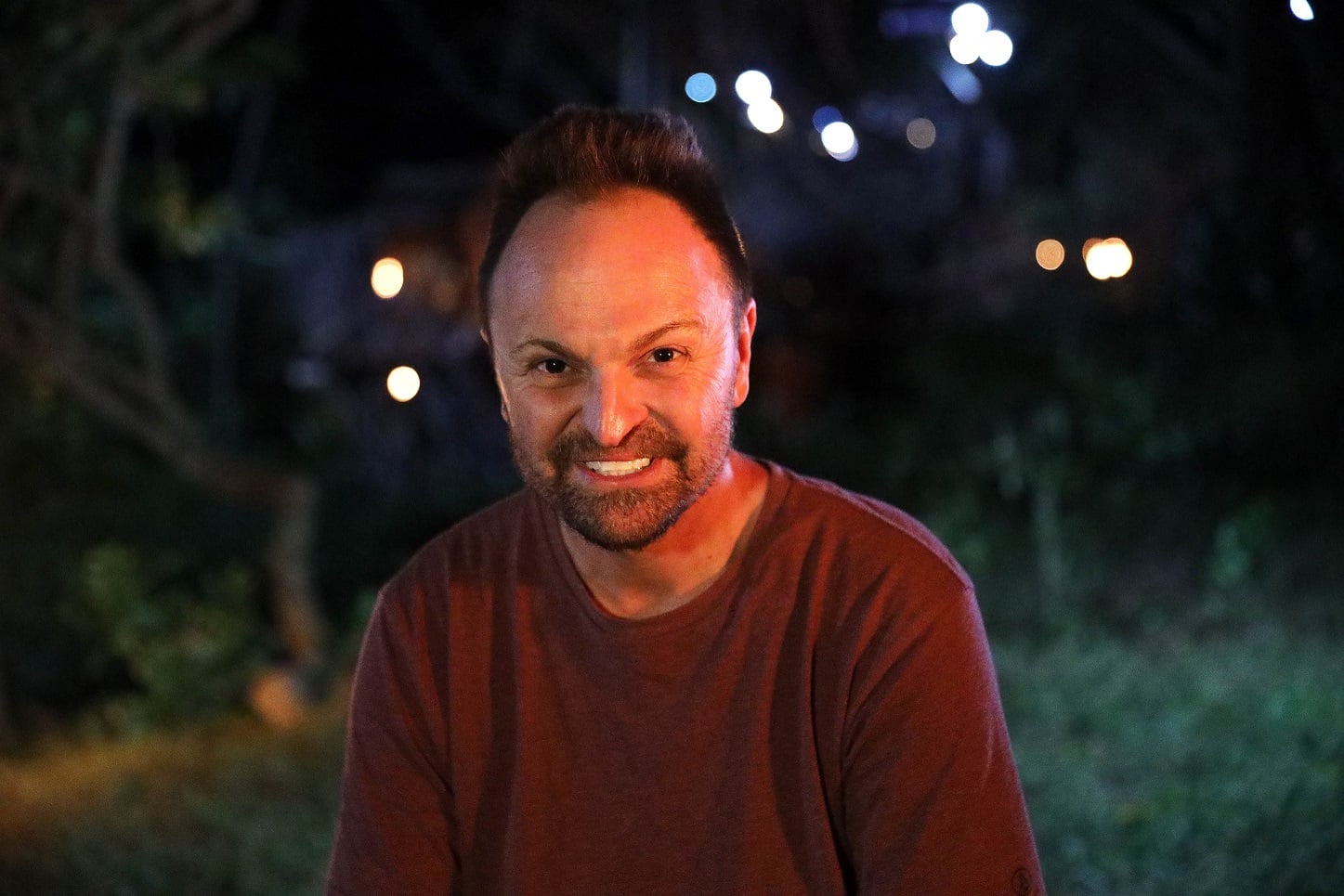 Steven Bradbury may have become world famous for being able to slip through the cracks to achieve victory, but there was no blending in during his time on Australian Survivor. The orchestrator behind the initially dominant majority alliance, dubbed the 'sporty seven', Steven's days were numbered once he publicly called out Abbey Holmes for defecting from the group and voting out Susie Maroney. Although he was able to skate through the first elimination after his confrontation with Abbey, another trip to tribal council meant he was sent packing in a unanimous vote. Below, he chats the fracture of the sporty seven, that now infamous conversation with Abbey, and what he enjoyed most about the experience.
POPSUGAR Australia: Hey Steven, how are you feeling having watched it all back now?

Steven: I'm feeling pretty deflated, to tell you the truth, after reliving the experience of being voted out.
PS: Looking back now, do you think you did all you could to try to save yourself?
Steven: Yeah, I think so. The plan I initiated with the sporting alliance did work for a short amount of time. I was trying to work the numbers and see if I could get people to at least split the vote, but I realised that the chances were slim. In the end I said to Simon and ET that if they felt it was a better strategy for them going forward to vote for me, then I was cool with that.
PS: What do you think motivated Abbey and Ross to jump ship from the sporty seven?
Steven: I think it was a little bit of a lack of discipline. We had a plan, and all we had to do was stick to it. You don't necessarily have to be best mates with the people you're working it. Abbey was also influenced by Dave the supermodel and him working his charms on her, which he seemed to execute very well. Then with Ross, he's the kind of guy who likes to walk to the beat of his own drum and have fun and have some laughs, so I think Luke was quite intuitive and figured that out. Luke is an extremely charismatic guy and he was able to give Ross the fun he needed. So, he and Dave were able to flip Abbey and Ross from the sporting alliance. I have no doubt Simon, ET, Susie, Nova and myself would have had no problem sticking to the plan, we didn't need explanation, we didn't need TLC, it was just about having a plan and sticking to it. Unfortunately the social and strategic side of Survivor, which I was trying to avoid, ended up coming back to bite me.
PS: Speaking of, you said in a previous tribal council that you weren't keen on the 'outwit' part of Survivor. Was that genuine, or were you trying to lesson your threat level?
Steven: That was genuine, and that was also part of a strategy of putting the alliance of seven together, to avoid having to do the 'outwit' part of the game for as long as possible. It's not in my nature to lie, cheat and deceive. I understand that that's all totally kosher when it comes to Survivor, I just didn't want to have to do it. I would have rather just enjoy the experience, and be on the right side of the numbers. But not everybody was able to be disciplined enough to stick to a plan, which was disappointing.
PS: It seemed like your downfall started with your conversation with Abbey that led to her getting upset, how do you think you would approach that conversation if you had your time again?
Steven: I spoke on emotion, which probably wasn't the best way to go about it, and it wasn't something I planned on doing either. In my head I didn't like what Abbey did, and I didn't like the way she deceived us. She could have told us first, she had that opportunity, but she chose not to do it. I'd almost let it go, but then I had a chat with her about why she did what she did, and tried to see if she could be flipped back to join the rest of us again. When I realised that wasn't going to happen, I went on the front foot a little bit, and told her I thought the decision she'd made was weak. I stand by that, it was weak that she didn't let us know what she was doing, and it was weak that she was influenced by the supermodel to leave her sporting alliance behind. Keeping in mind one of those people she left was Simon Black, who she had posters of all over her wall as a kid, he was her idol.
PS: What direction do you see the Champions tribe going in now that ET and Simon are the only members of the sporting alliance left?
Steve: Their [ET and Simon's] days are numbered now if they lose the next immunity challenge. One of those two will go home for certain. The strategic side of Survivor, and the game that especially David is playing right now, is pretty impressive. But if our alliance had stuck together, then we wouldn't have needed to get caught up in that sophisticated game of Survivor where you're second guessing everything everyone does and lying to people in the face. But it's trench warfare in there now. But I guess it's just a matter of time now until we see a tribe swap, and everything is flipped on its head from there anyway.
PS: What was the highlight from your time in the game?
Steven: The highlight for me was the adrenaline rush that came with the challenges. In my everyday existence now, with three young kids, there's not exactly much adrenaline there, even though I love my kids. The highs and lows of winning and losing challenges was a big thing, I would so much look forward to the challenge everyday. Another highlight was just having some time out of my daily routine, which I appreciated. Not having my phone and laptop meant I was really able to do some soul searching and think about the things that are really important in my life, which are my wife and kids. Sometimes I take it for granted, so in my head I was able to strategise a bit about how I'm going to focus on them, and improve those relationships once I left the game.
PS: Who do you think the biggest threats in the game currently are?
Steven: The people who are outspoken, physical and strong in the challenges never seem to win, so I think the biggest threats are the people who are playing the game the least, and blending into the background.