Stu Laundy Interview The Bachelorette Finale 2017
Stu on Winning The Bachelorette, and Sophie Monk's Love: "I Am Over the Moon!"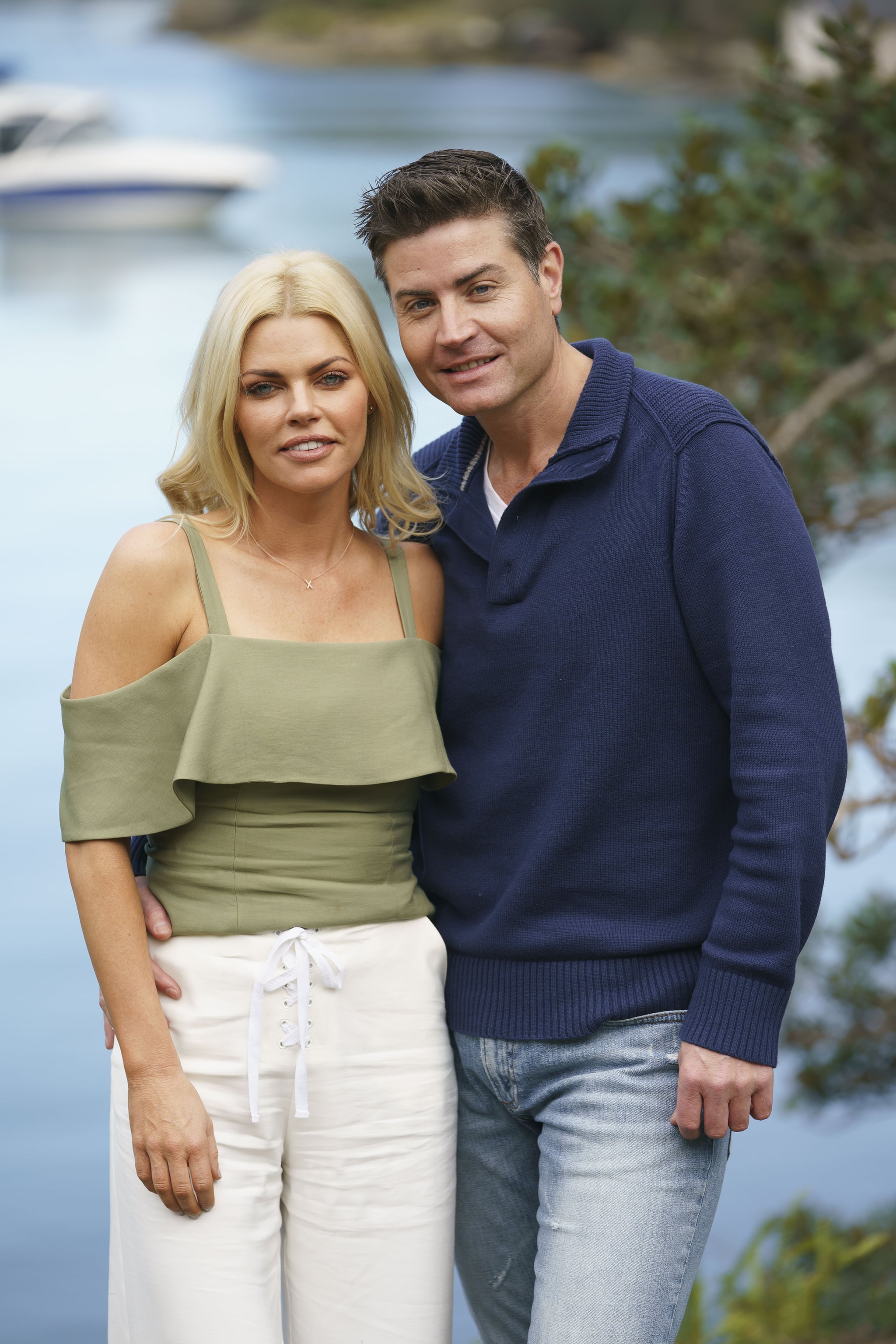 Sydney bar owner Stu Laundy was one of two men fighting it out for Sophie Monk's heart on Thursday night, but before the finale aired, the 44-year-old father of four sounded remarkably level-headed about both potential outcomes of The Bachelorette finale.
He ended up coming out on top, with Sophie telling him she loved him — and he finally admitted the same! Below, we chatted to Stu about his final thoughts before the season came to an end.
POPSUGAR Australia: How were you feeling about it all coming to an end?

Stu: Yes, I'm happy it's come to an end. It's quite a process, you know? And I was very naive, like all of the boys probably going into it. Even though I loved every bit of the experience, it was good for everyone in Australia to get some sort of result here.
PS: You said doing this was quite a risk for you. Did you find yourself holding back in the show?

Stu: Oh, yeah. They [his daughters] were in the back of my mind in every single scene, and every second. They're my four littles, I call them. And I just didn't want to embarrass them, I didn't want to embarrass their mother, it was a big gamble for me. I was never disingenuous, but I was really cognisant of that in the background. So I know that people will probably think I was playing the guarded role, but I just had a couple of little angels on my shoulder.
PS: You met Sophie over a year ago now, and obviously liked her straight away. What was it about her that you liked so much — that convinced you to go on the show?

Stu: Well, I thought she was one of the best-looking girls I've ever seen when I saw her. Then when we had the opportunity to chat, it was just one of the best chats, best opening chats I've ever had with anyone. The banter was incredible. Australia-wide, everyone knows how funny Sophie is and, honestly, I was belly laughing. Soph was so funny, and she stuck in my head for a long time. I would have chased earlier. I probably would have failed, but also Sophie was going out with a mutual friend. Well, a friend of a friend, and I knew it, and I didn't want to encroach on his territory. Then the next thing I heard, Sophie was going on this show.
PS: When you heard she was going on the show, did you approach that mutual friend to see if it was all right if you did too?

Stu: No, no I did not. It was a friend of a friend, so not someone I'd met, but someone that I had heard was a good guy. I just wanted to do the honourable thing, and I stepped back — but for her to be on this show, I guessed that they had finished up their relationship.
PS: How would you have felt if you lost tonight?

Stu: It would have been a mixture of emotions. I would have certainly have had some sadness. There would be an amount of heartbreak. Over the show, even though I said I was trying to be measured, I still developed very, very strong feelings that turned into love. You can't escape heartbreak but there would still be a smile on my face because I would hope that Soph and I were going to be friends for life. I wouldn't want to lose contact, I would wish her and Jarrod all the best. Jarrod is a legend guy.
PS: That friend-zoning conversation you had last night . . . was there ever a point where you did want to friend-zone her?

Stu: No. My point there was, I've had a broken marriage so I often think what went wrong, you know? I see my friends and they are the only real benchmark for me and some of the strongest marriages amongst my friends is where I can tell that they are best friends. So with my next long-term relationship, I really want to tick the box of being best friends — that's what I was talking about, not the friend-zone.
PS: And so how did it feel to win?
Stu: I am over the moon! I've talked about how it wasn't a choice I made lightly, the decision to go on the show, but the turning point for me was [the realisation] that Soph — the chance with Soph — may be gone forever so I had to throw my hat in the ring. I haven't clicked in a long time with someone. And I'm happy I didn't embarrass myself — hopefully. It's just happiness. I've been searching for happiness. Towards the finale, I certainly felt happiness, and it grew. People might have been thinking I was guarded but I just wanted to do it the right way. It grew into real love and real happiness.
PS: Were you in love with her by the finale?

Stu: Yes. In all honesty, by the finale? Yes, I had solid feelings of love.
PS: Were you able to tell her before this point in the show?

Stu: No. Two things there: it was hard because of the children factor, and it was a hard topic for me. But I also wanted to be sure, so I didn't rush it. I understand that, again, people might consider me guarded but I wanted to be sure. I watched the show last night and I certainly ducked. I ducked and weaved.
PS: I think it was like what you said, you deal with it with humour. I think a lot of people do when it's a serious conversation.

Stu: Yeah exactly, and so does Soph.
PS: You guys are well matched. How conscious were you of the fact that she has been treated badly before?

Stu: We spoke about it on several dates. I was very conscious. I think if you remember in one particular episode, she blamed herself. I was on the couch with her and I was shocked, I said, "Sorry? You think it's your fault? That's absurd!" I was shocked and I felt annoyed, I wanted to protect her. She's done nothing wrong. She's a little saint. She's done nothing wrong.
PS: It's so funny because when you speak to her, she seems genuinely surprised that people love her for her.

Stu: Such a child-like innocence, it's unbelievable! Trust me, if I was her, I'd have the biggest head in Australia.
PS: How would you feel if Jarrod had beaten you tonight?

Stu: Jarrod and Sophie had a terrific bond. And he is a protecting, loving, really, really loving guy. It would be a mixture of sadness and happiness. Happiness for a mate, happiness to Soph and a little bit of sadness for myself, I'm not going to lie.
PS: What can you tell us about Sophie Monk?

Stu: What I know about Sophie is that she doesn't take herself seriously. She is a very caring individual, she looks after everyone in her life. She is a nurturer, she protects, she loves, she's funny, she's beautiful.