Sunday Night Television Guide: Downton Abbey, Fat Tony & Co.
It's Another Stellar Night of TV — What Will You Be Watching?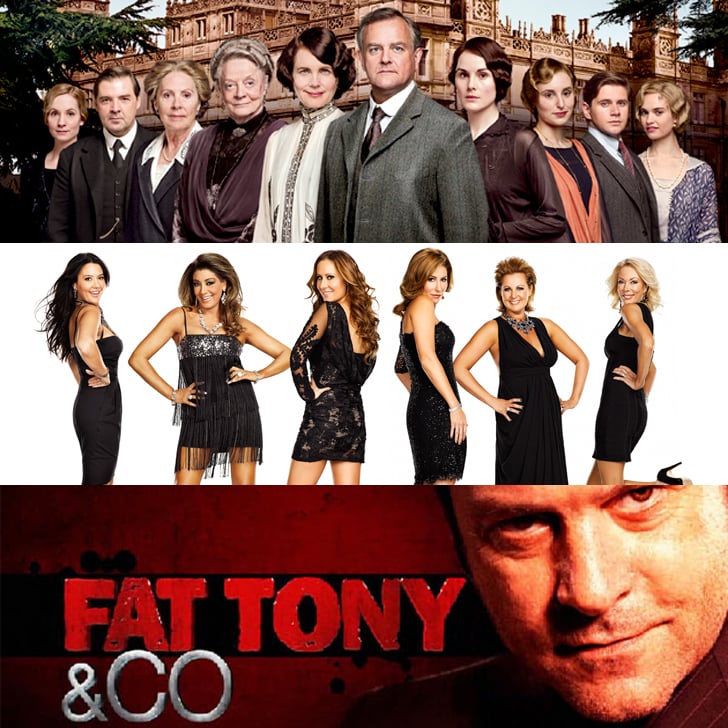 We're loving the influx of awesome television shows at the moment but our "record" button is getting seriously overworked. After the stress (seriously, it was stressful) of choosing between the Schapelle Corby telemovie and INXS miniseries, we're again faced with a TV dilemma: the return of Downton Abbey, the launch of The Real Housewives of Melbourne, or the premiere of Fat Tony & Co.?

Downton Abbey finally returns at 8:40 p.m. on Channel Seven tonight, after last season's heartbreaking season finale. Matthew, the husband of lead character Lady Mary, was killed in a car accident; this series return sees Mary trying to pick up the pieces in the aftermath of his death.

Fat Tony & Co. centres around the real-life story of Australian drug fugitive Tony Mokbel, whose 15-month international manhunt held news headlines captive in 2006 and 2007. The show is a direct sequel to the very first Underbelly, and will air tonight at 8:40 p.m. on Channel Nine.

As for The Real Housewives of Melbourne, you know what to expect. Six loud, opinionated and hilarious women from Melbourne navigate their way through their crazy lives — and we're privy to all the drama that comes with it. It's airing tonight at 8:30 p.m. on Foxtel's Arena.

So, take your pick — which show will have your viewership tonight?
Source: Plus7; Channel Nine