The Super Switch Episode Two Recap
All the Drama You Missed on Episode 2 of The Super Switch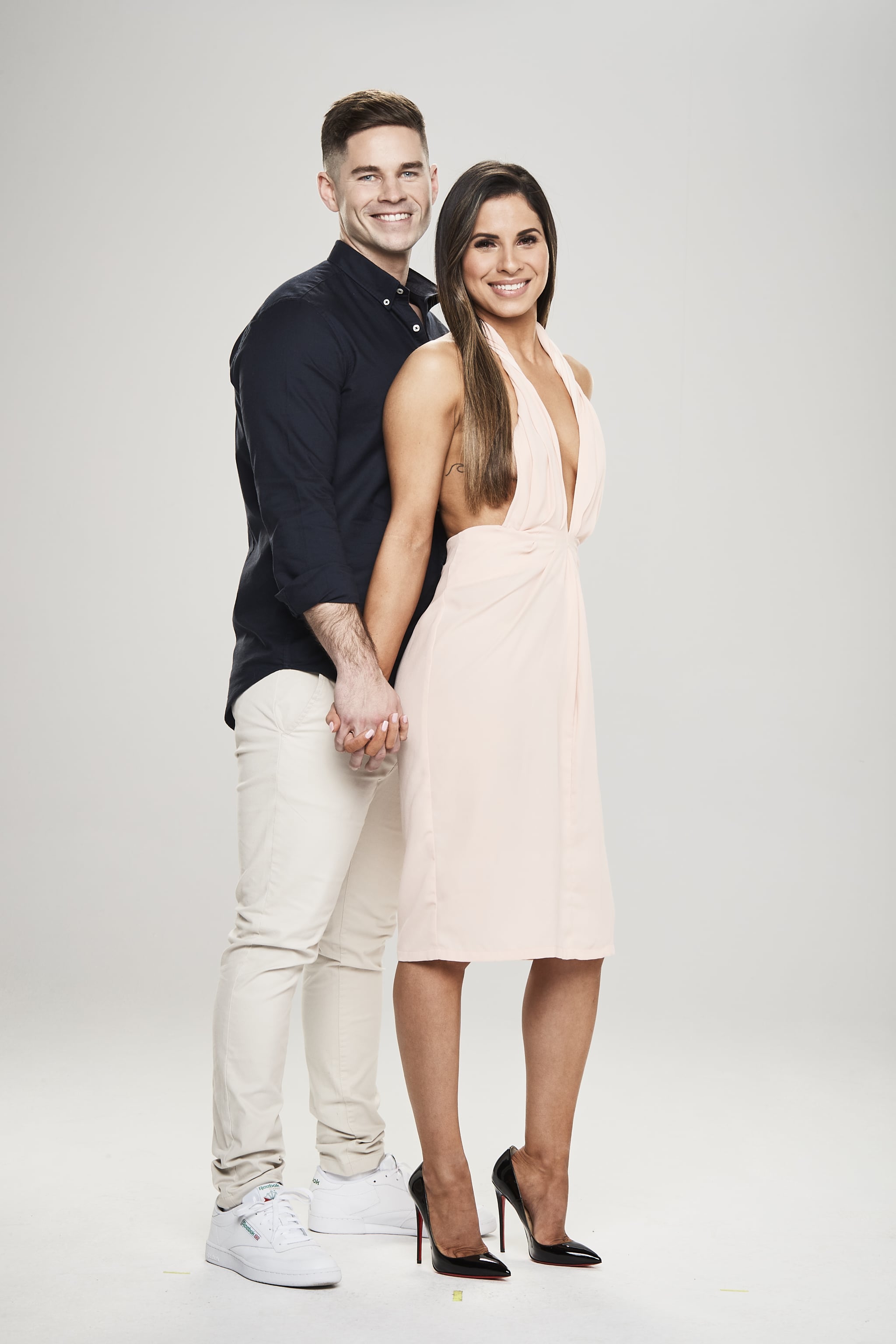 It's episode two of The Super Switch and after last night's cliffhanger, it's time to finally find out who has been paired with who. The participants are reminded that they have been matched with someone like-minded in order to hold up a mirror to how they behave in a relationship . . . Sounds simple enough, right?
It is revealed that the newly-switched couples are Kendrick and Aimee, Ben and Olga, Justin and Miranda, Marcus and Romina, Tyler and Christie and Lachlan and Neesha. The pairs have been separated into two houses of three couples each, ensuring that they are not sharing an abode with their real partner, in order to maximise drama . . . I mean, give them the space they need to reflect on their relationships, of course.
The groups quickly break off into their new couplings, and it only takes Olga approximately 20 seconds into being alone with Ben to freak out over him informing her that her actual partner's new experimental partner, Christie, brought sexy underwear with her to film the show. However, Ben puts things in perspective by revealing he doesn't wear underwear at all, ever. Before we have time to mull over the hygiene concerns of that revelation, we check in with Christie and Tyler, who keep repeating how attractive they both find each other. Man, what I wouldn't give to be a fly on the wall whenever Olga saw that footage.
Next, we find Marcus informing new partner Romina that he and Aimee are "not really intimate in the bedroom." Considering Romina has already revealed she and her partner Kendrick have been know to be 'intimate' eight or nine times in a day, safe to say she is well, shook.
After enjoying (well, that may be a strong word for it) some enforced bonding time together, the new couples all retire to bed . . . all of them except Kendrick and Lachlan that is, who have chosen not to sleep in the bed at all. Christie was happy to share a bed with Tyler, saying the other couples should "suck it up" in order to commit to the experiment properly. Meanwhile, Neesha and Lachlan question whether Tyler is "here for the right reasons," before worrying over whether he overheard them, which seems like a valid concern considering he is literally in the next room over to them throughout the entire exchange.

We also check in with Kendrick, who is following the rule he and Romina set to sleep on the floor rather than with their new partners, and Romina, who is . . . not following the rule they set to sleep on the floor rather than with their new partners. Instead she opts to sleep in the bed with Marcus, and mentions she's not missing Kendrick as much as she expected to. Well, hopefully for Kendrick's sake that feeling is not at all related to anything that went down during her sleepover with Marcus.
The next day the new couples engage in some more mandatory bonding time, and highlights include Ben attempting to force Olga to hug a camel, and Romina attempting to help Marcus and Aimee's sex life by bringing Marcus to a pole dancing studio, naturally.
In the evening the two groups of couples reconvene for a dinner party where bombs are dropped from Aimee saying she'd turn down Marcus if he proposed to her right now, to Neesha saying she'd break up with Justin if he were to share a bed with Miranda. Take heed, Justin! Lachlan and Neesha then accuse Tyler and Christie of being "childish" for sleeping in the same bed. "How the hell can you trust each other in bed with another girl, when Ogla can't even trust you to leave the house?" Neesha quite rightly asks Tyler, considering just last episode we heard Olga say she'd punch any girl who tried to make a move on him.
Neesha continues to go in hard on Tyler and Christie, comparing them sleeping in the same bed to cheating. Who knew the space in which someone chooses to get their 7-9 hours could be so contentious? To top it all off, Lachlan says he understands why it would be hard to trust when there are some girls out there who could be "trollops" or "tarty," which I have to say are words I haven't heard in at least a solid ten years, for good reason. Unable to take the full-blown roasting over her morals any longer, the episode ends with Christie leaving the table in tears.
It seems next episode we're in for a round two of the dinner table drama, so strap yourselves in folks.
Image Source: Channel Seven