Sweetbitter Episode 1 Review
Sweetbitter Review: Who Knew a Restaurant's Kitchen Could Be So Sexy?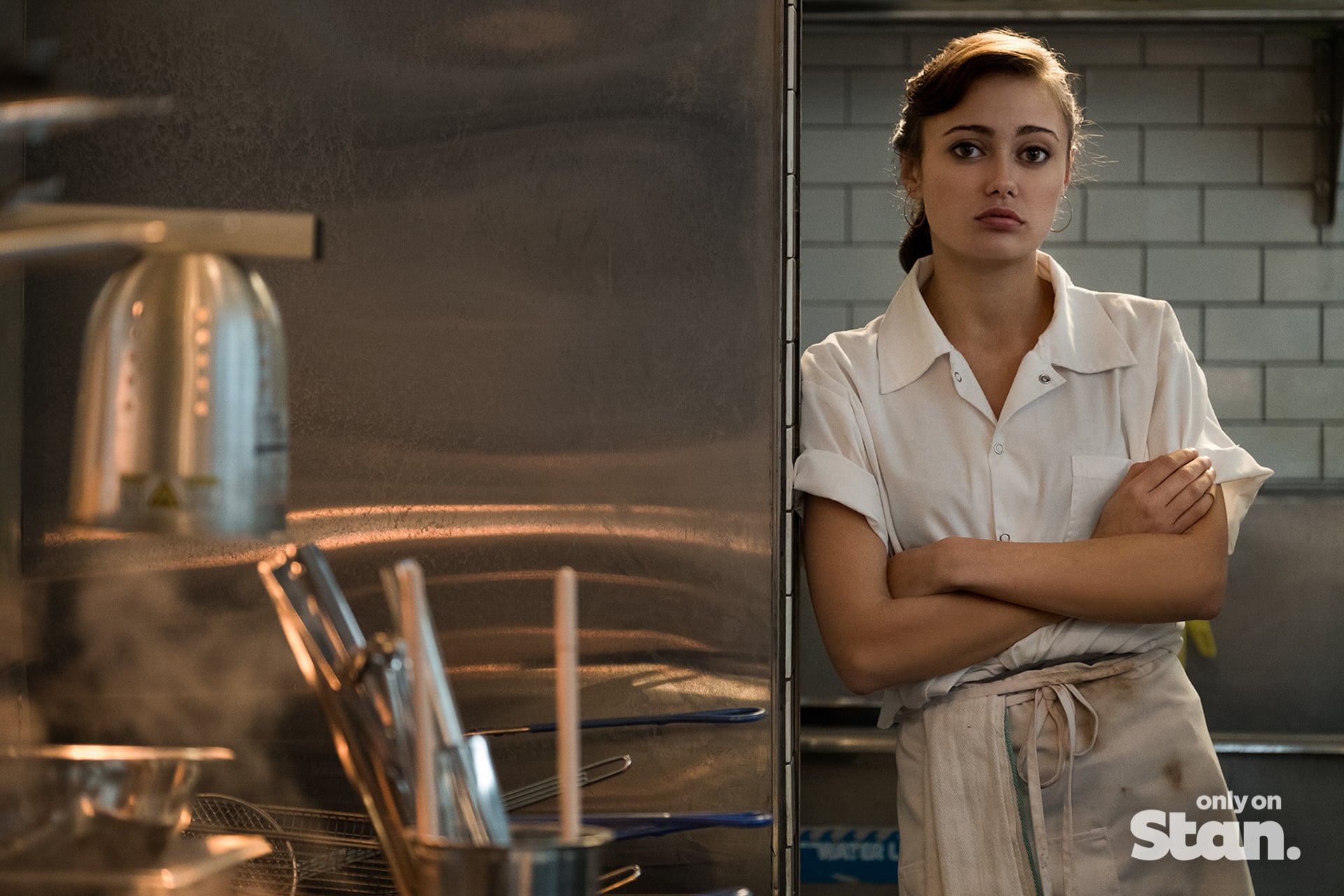 News of bestselling book Sweetbitter's TV adaptation has been circling since late last year, but we weren't expecting a release date quite so soon — though believe me, we aren't complaining! Coming to local streaming platform Stan on May 7, the show tells the story of 22-year-old Tess, who decides to leave her small-town home in search of the bright lights and big dreams of New York City.
Love talking about TV? Come and join the conversation in our private group, Pass the Popcorn!
She jumps in her banged-up car and drives, alone, to the big smoke — arriving to a dusty, dirty apartment and the very immediate crisis of having no job (and therefore no money). After a day of CV-dropping, she finally lands a trial at one of the city's swankiest restaurants, which comes complete with an intriguing boss, intoxicating co-workers and a totally hedonistic lifestyle.
Sweetbitter, the book, was fantastic. If you're the kind of person who loves reading and daydreaming about what life would be like if you lived in New York, it's 100 percent up your alley. There's so much additive detail in the pages, though, that it may be difficult to capture it all on screen. When we think about book-to-screen adaptations, the lack of detail and description is usually where they fall down, if indeed they do. So how will the TV show stack up?
After reviewing episode one, I'm stoked to inform you that it is excellent. The actress who plays Tess, named Ella Purnell, is hard to take your eyes off. (Also she sends out strong Phoebe Tonkin vibes which immediately makes her very likeable.) There's a captivating contrast between the wild, loud, anything-can-happen street scenes, and the quiet stillness that comes when Tess is inside the restaurant, taking stock of her new surroundings.
It's a tough show to look away from. The chaotic kitchen scenes are fun — that New York buzz! — but I really loved the quieter ones, like when Tess pours the requested shot of sherry into the soup of a regular elderly customer and the camera is steady on her shaking hand.
That level of detail, that's exactly what I was hoping for. Without it, the romance of the restaurant — such a magical part of the book — is lost. The entire episode is a sensory experience, which I suppose is ideal considering the restaurant setting itself serves as almost a main character in the story.
Season one is only six episodes long, and shows just two weeks in Tess' world — a departure from the book, which tells much more of her overall story. As a result, everything is slowed down and more intense. Her awkward chat with her soon-to-be manager? Feels awkward. The tedium of filling and wiping salt cellars? Feels tedious. The immediate sexual chemistry between her and the bartender, Jake? Feels sexual — and the emphasis on their connection lights a clear path for how the rest of the season might play out (read: a lot of sex).
With such a defined cast of characters, there's no chance of distraction: you're focused solely on the four or five key players in Tess' life, and that makes every manoeuvre seem much more significant.
We've only had a small taste of Sweetbitter so far, but we want more. The overall theme of season one is "Intoxication," and there's no denying that they nailed the brief.
Sweetbitter launches exclusively on Stan on May 7.