TV Preview of Smash Starring Debra Messing and Katharine McPhee
Smash Premieres on Channel Seven Tonight
Smash is coming to free-to-air! It's a drama that follows the production of a musical about Marilyn Monroe and the two ingénues vying for the lead. With high production value and an ensemble cast that includes Debra Messing and Anjelica Huston, the show is a colourful, splashy, and tune-filled entrant into the TV line-up.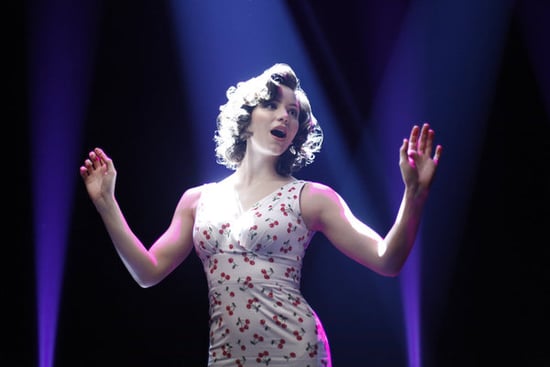 What it's about: The first episode charts the early development of the musical Marilyn, the brainchild of a few theatre producers (including Messing and Huston). As the idea germinates, the showrunners have to make the difficult decision of who to cast as Marilyn Monroe: the seasoned, Ivy (Megan Hilty), who's also a dead-ringer for Marilyn, or inexperienced Karen (Katharine McPhee) who comes in at the last minute and knocks their socks off.
Where it works: Former American Idol contestant McPhee is an inspired choice here; people know she can sing, but it turns out that she can also act. She's charming and plucky as Karen, the girl who's a waitress by night so she can nurture her dream of making it big on Broadway. I also enjoyed seeing her home life with her supportive (and dashing) boyfriend played by Raza Jaffrey.
Where it doesn't: It's unclear how much of the musical the series will be. In the opener, we hear numbers from Marilyn and familiar tunes like "Beautiful" in auditions, but when Ivy and Karen break into song at the end of the hour, it doesn't feel that organic — or necessary.
When it's on: Tuesdays at 9:30 p.m. on Channel Seven.
You might like this show if: You like Glee, but this show is even more appealing to theatre fans.
See a preview for Smash and photos after the break.
tgallery21846717/tgallery