Taboo TV Show Review
Taboo Was the Best Hour of TV I Watched All Week and Here's Why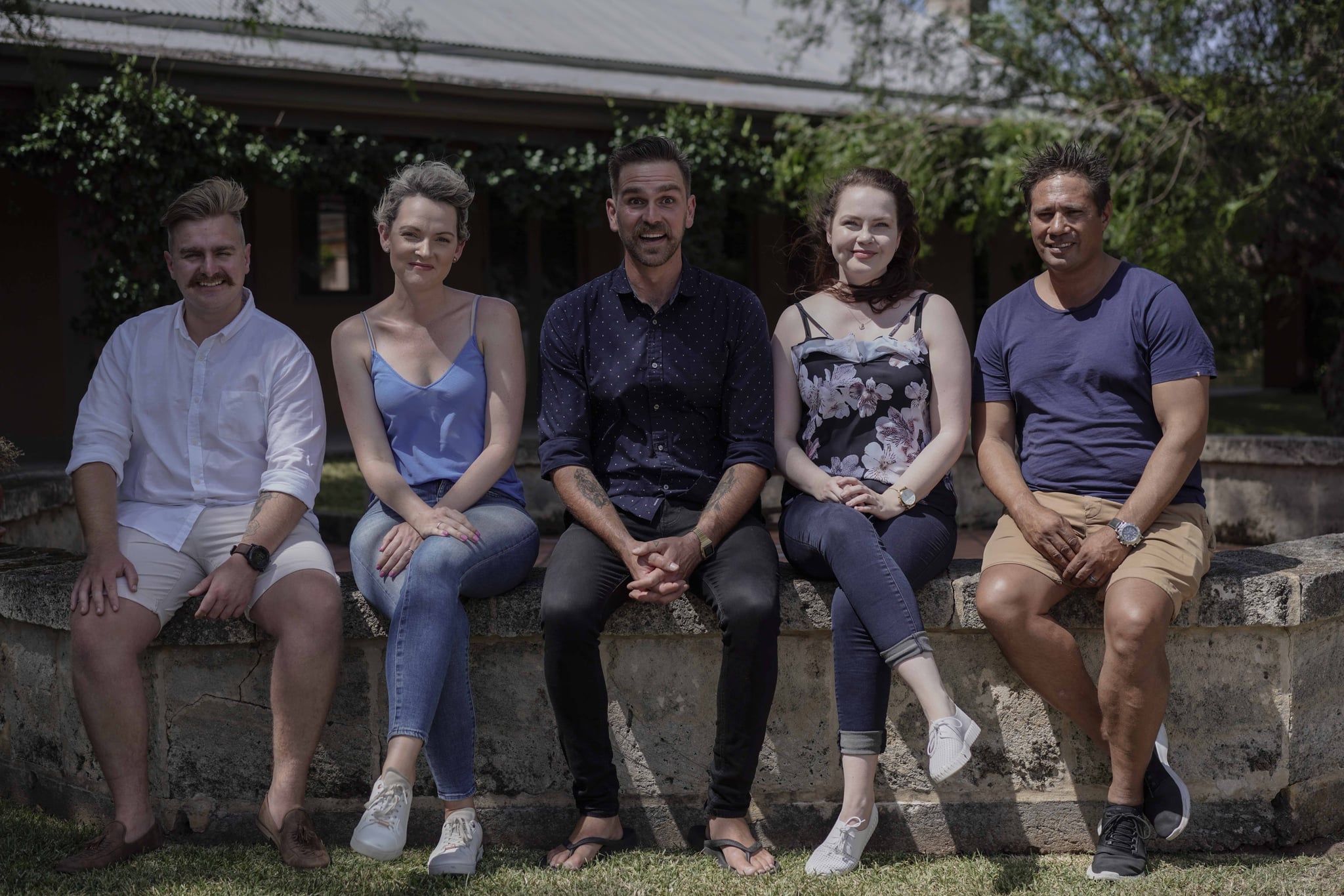 "I have four new friends. So great, now I have four funerals to go to. It would be good if you could all die in the same week. That way I can just wear the same suit."
If I were to tell you, without any further context, that those words were uttered within the best hour of TV I have watched all week, you would probably think I am crazy. Or at least, completely immoral and insensitive. However, once you have seen the first episode of Taboo, the new series airing on Network Ten, you will see exactly why it might just be my new favourite show.
Hosted by comedian Harley Breen, Taboo is a show that endeavours to make the unfunny hilarious. Each episode, Harley spends five days with four members of a disadvantaged group in society and draws on that experience to create a stand-up comedy routine. He then performs the set to an audience, with the people who have inspired him sitting right there in the front row.
The pilot episode initially aired last year and centred around people with a disability. While it was enough of a commercial and critical success to be picked up for a full season, some viewers were skeptical about Harley's right to make jokes about a minority that he himself is not a part of.
However, Matt, a participant from the most recent episode that focused on terminal illness, may have said it best when he said "being able to joke about what I'm going through lightens the load off my shoulders." And surely, if the participants themselves are happy with it, who are we as the audience to question that?
I won't lie, the first episode was not 100 per cent easy viewing. Not only did it feature frank conversations about the affect having a terminal illness has on family life, sex and relationships, but it did not hold back in getting into the nitty gritty of the everyday lives of the participants who are living on limited time. One participant already lost his partner to illness, and lives with the knowledge his teenage children may be without either parent by the time they reach adulthood. As difficult as these concepts are to consider, it only speaks to Harley's skill that he is able to turn the tragic into the comedic. And, believe it or not, it was still one of the most joyous hours of television that I have seen in a long time.
As Harley himself said, "not everything in life is funny, but everything has funny in it." This episode served as a timely reminder that laughter may not be the cure for our struggles in life, but it certainly helps a hell of a lot.
With episodes on racism and mental illness still to come, based on this episode alone, it seems we can only expect another sensitive yet scintillating take on some of life's toughest subjects.