Tara Pavlovic The Bachelor 2017 Elimination Interview
Tara Says She Can't See Herself Dating Matty Anymore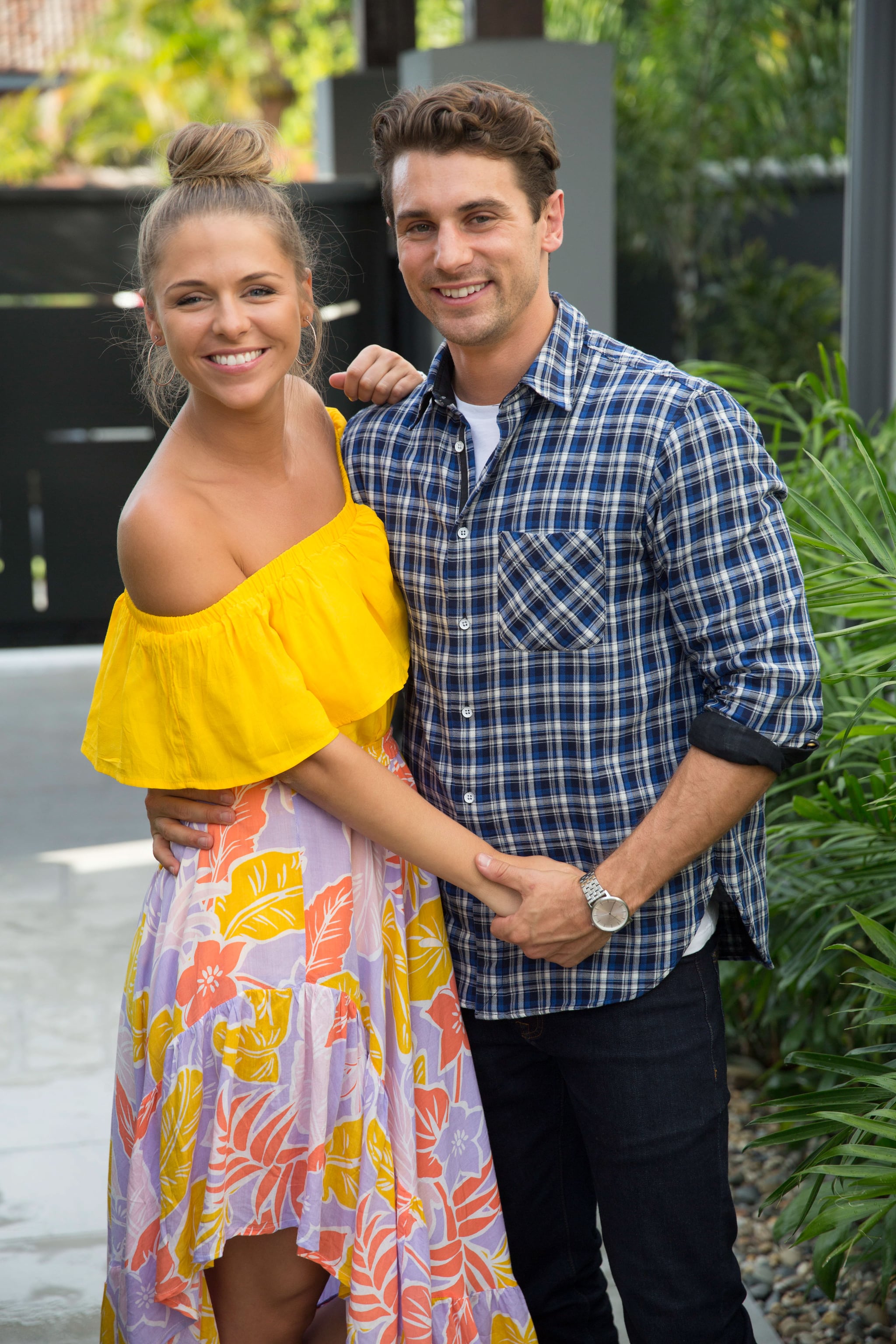 Tara Pavlovic has been one of the most down-to-earth and hilarious contestants on The Bachelor this season. The easy-going Queenslander had a knack for being brutally honest in her narrations, as well as continually bringing good vibes on group dates and one-on-ones with Matty. In short, we loved watching her on TV, and aren't quite sure how to feel about her exit on Wednesday night. After speaking to her though, we think viewers may actually be more upset than she is. Hindsight and clarity will do that to you, huh?
Below, Tara's take on how her hometown date really went, how she felt about Matty and her biggest takeaway from the show.
POPSUGAR Australia: Tara! What happened, were you shocked?
Tara: No, I kind of knew there was a really strong chance I would go. He had a really strong connection with everyone at that point in time, so even though we had a really good time and the date went well, we got along well, I knew that there was a chance I would go. But at the same time, it was a bit of a shock because we did get along so well and he was so affectionate.
PS: Were you upset?
Tara: No, I was totally fine. I was fine as soon as I didn't get a rose, I think I looked more upset on the show, but I was fine. It just all clicked.
PS: So you could understand why? What stood out as the biggest reason?
Tara: I don't know, because I don't know what his connection with the other two was like. I still don't know what the reason was! He didn't tell me.
PS: Did you want an explanation or were you happy to accept that that was how things were?
Tara: Yeah, I was happy to accept that. I think he liked the others more than me.
PS: How do you think your hometown date went?
Tara: My hometown went really well, it went way better than what was shown on TV. Matty and Troy actually got along really well. Troy wasn't rude at all, my family weren't rude at all. It wasn't hectic for him, it was fine, they were all very nice and got along very well. That was definitely over-dramatised through editing, which was a bit upsetting, so if people think it was hometowns that sent me home, it really wasn't, because that was perfect.
PS: How did you actually feel about Matty? Were you in love with him?
Tara: I really liked him. I wasn't in love with him, but could've seen myself falling in love with him, maybe if I got to the final two and met his family. But look, I'm glad I didn't. I liked him, but I was in the whirlwind of The Bachelor too, so all emotions are amplified.
PS: So he was someone you could see dating in the real world?
Tara: At the time, yes. Now, probably not.
PS: Really! Why?
Tara: Just different social scenes and stuff like that. I'm not a big Bondi fan . . .
PS: What was it like in the house with the three of you left?
Tara: Well, we were separated after hometowns, so I didn't really see anyone! I was in a hotel room by myself with a minder.
PS: What do you think of the top two?
Tara: They're both great. I think Matty would be happy with either of them. It's really hard to pick it. Both would suit him for different reasons, so I can't pick it!
PS: Looking back on the show, what have been some of your favourite moments or highlights?
Tara: My time with the girls was so fun, we shared so many laughs. Getting picked up on a camel with everyone there was pretty cool, that was funny! I liked getting pampered . . . There were lots of fun times.
PS: Have you caught up with any of the girls since?
Tara: I have, I often hang out with Cobie, and I saw Natalie, Liz . . . I can't wait to see a few others later this week!
PS: Do you think your portrayal on the show has been true to who you are?
Tara: Yeah, I think it's been pretty accurate. I'm probably a little more wild in real life, but I think we all are. Other than that, it's been very, very accurate.
PS: Where are you at with finding love now?
Tara: I'm not actively looking, but if I find someone I like, great!
PS: What would your ideal guy be like?
Tara: Someone with a good sense of humour, someone who's kind to people, someone who's down-to-earth and who's respectful of all others. I like a guy a little rough around the edges — a man's man!