Taylor Kitsch to Star in Film Adaptation of the Board Game Battleship
Taylor Kitsch Will Sink Your Battleship!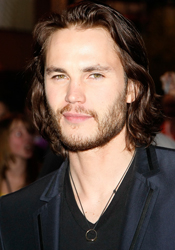 Exciting news for Friday Night Lights lovers: Taylor Kitsch, the smoldering bad boy of Dillon, is trading in his football uniform for a Naval one. Kitsch has signed on to star in the Peter Berg film adaptation of the board game Battleship, as a "wildly spirited" commander who battles an armada of aliens. That's right, aliens. Bet you didn't have those when you played it as a kid, did you? What do you think of this piece of casting news?