Taylor Lautner to Star in a New Action Movie For Summit Entertainment
Taylor Lautner May Never Wear a Shirt on Screen Again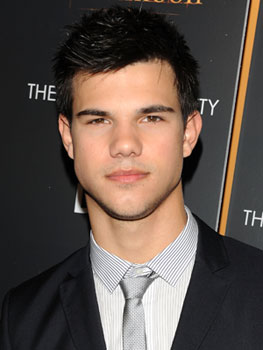 Well, Summit certainly seems to have faith in its favourite werewolf. The production company that turned Lautner into a teen sensation has another vehicle in the works for the young up-and-comer called Cancun. Lautner would play a uni kid who has to save a girl and her friends from a hostage situation by a drug cartel during a trip to Cancun.
The movie, which has been described as "a teenaged Taken meets Die Hard," doesn't exactly sound like groundbreaking Oscar-worthy material, but it could be a fun teenage thriller. Plus, somehow I have a feeling that putting Lautner in Mexico means plenty of opportunities to keep showing off those famous abs.
But tell us what you think: Can you see Taylor as a leading action star? Does he have what it takes to be the next John McClane?