Is Taylor Swift Doing a Split in "Delicate" Music Video?
We Need to Discuss Taylor Swift's Epic Split During Her "Delicate" Music Video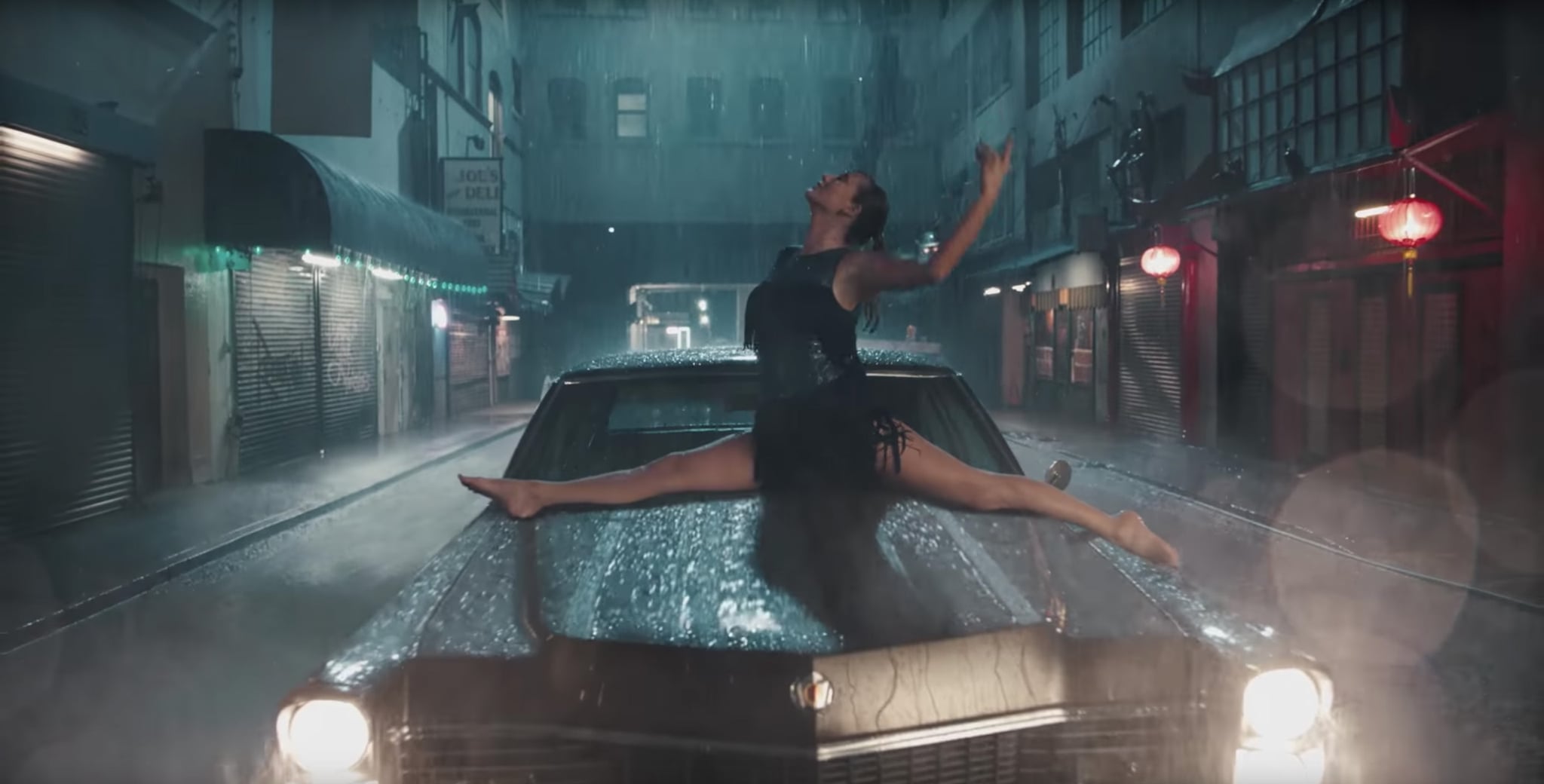 Taylor Swift isn't just an incredible singer, songwriter, and musician, but it turns out, she's also a pretty good gymnast. During the iHeartRadio Music Awards on Monday, the singer wowed everyone with her dance-filled music video for "Delicate." Aside from "shaking it off" in a hotel lobby and subway station, Swift proceeds to dance like no one is watching in the pouring rain. Of course, one of the best moments is when she hops onto a car and does a perfect split.
So, did that epic scene feature a double or did Swift really do her own stunts? It certainly seems like the latter. While she may not have been "cheer captain" in high school, she's shown off her moves before. During the "Shake It Off" music video, Swift holds her own when she dances alongside some professional ballerinas. In the behind-the-scenes video from the shoot, you can even catch a glimpse of Swift dropping down on the floor and doing her best split.
The pop star may be known for her adorably uncoordinated dance moves at award shows, but it seems like she has a few hidden talents we didn't know about. See her split in the "Shake It Off" clip above (0:43 to be exact), and then check out all the hidden references in her "Delicate" video.