Taylor Swift's Net Worth 2019
Taylor Swift May Be Worth Hundreds of Millions, but She Also Gives a Lot Back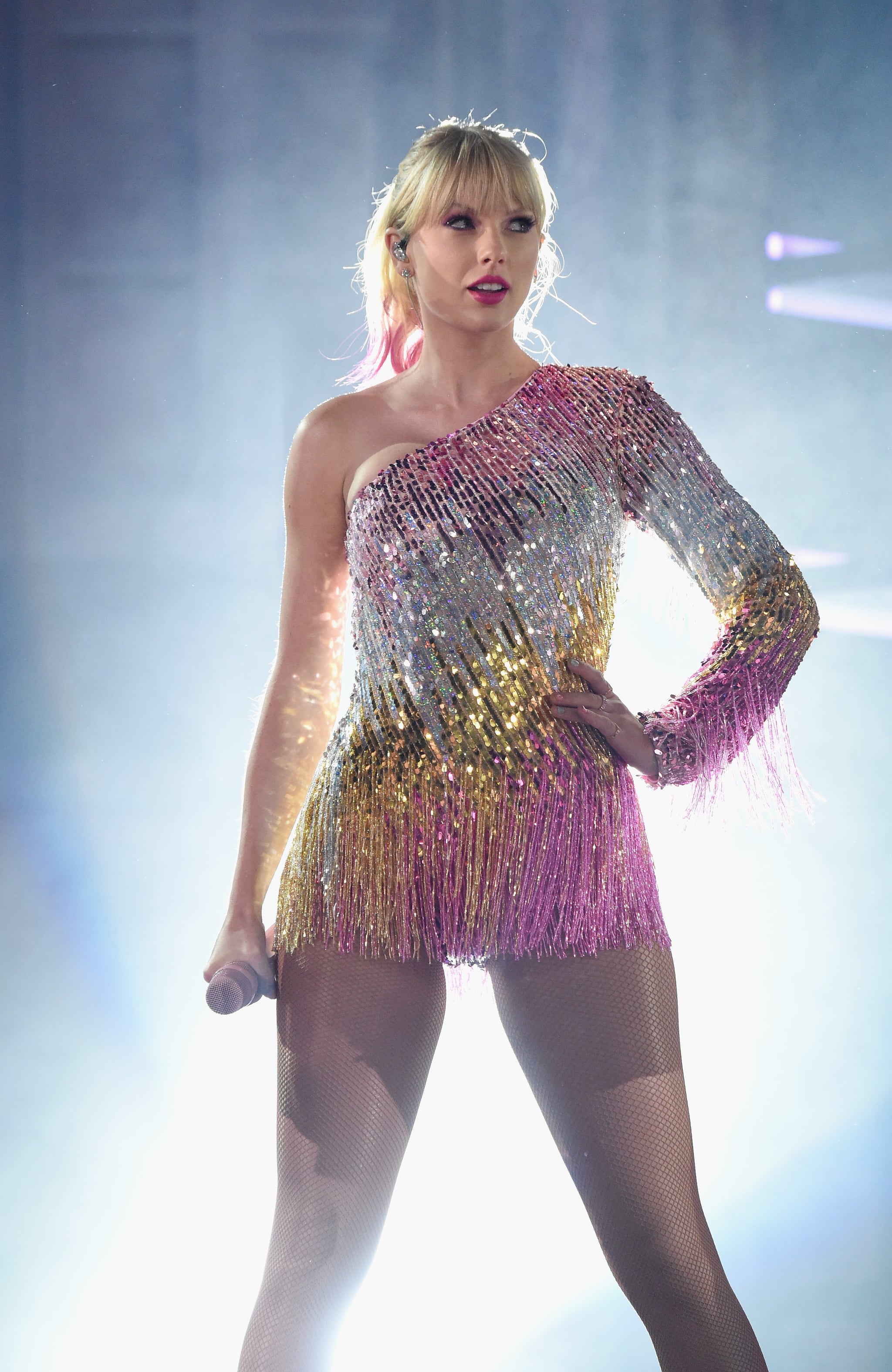 Taylor Swift is making moves this year — but are you really surprised? From the release of her new hit song "ME!" with Panic! at the Disco's Brendon Urie to her (seventh!) album 'Lover', the artist has us locked in as one of her 118 million Instagram followers watching her every move. With big things on the horizon and a flood of major accomplishments under her belt, what is Taylor's net worth these days, anyway?
According to Forbes, the 29-year-old singer's net worth was a casual $320 million as of July 2018, which was racked up through new her musical career, most recently earnings from her Reputation album, merch, and stadium tour. Billboard reported that Taylor's Reputation album sold 1.2 million copies in the US during its first week, and as of March 2018, it was the only album in the last two years to sell over 2 million copies in the US. Yup, a major deal.
Billboard also noted that Taylor's Reputation stadium tour, which began in May 2018 and ended November 2018 was the highest-grossing US tour, well, ever. Bringing in $266 million, Taylor's tour beat out the Rolling Stones' $245 million from their A Bigger Bang Tour from 2005-2007. If you didn't see the Reputation concert in real life, there's a chance you watched the Netflix film about the tour, which also surely brought in a good amount of change (though that exact figure is a lip-locked secret as of now).
Back in 2017, Taylor made the Forbes list of richest female entertainers with a net worth of $280 million. As the youngest person on the list, she joined the ranks of Beyoncé, Cèline Dion, and Oprah Winfrey. Besides her (insanely) successful albums and tours, Taylor has established a healthy résumé full of sponsorships (Diet Coke, anyone?), plus a cool merch shop so cute, it's hard to leave without adding something to your cart.
As for what Taylor does with all of her funds? Well, she's nothing short of a real-estate mogul, with an $84 million dollar portfolio, according to Business Insider. The singer/songwriter is also big into donating to charities and people in need. Billboard noted that the singer donated $113,000 to the Tennessee Equality Project, an LGBTQ advocacy group, on April 8. Back in October 2018, Taylor invited a young boy with autism (and his family) to her Houston show, after donating $10,000 for a service dog two years ago — the list goes on.
And while we don't have an exact figure as to Taylor's net worth in 2019 just yet, we can only expect it to exceed last year's number with the launch of a brand-spankin' new album on the horizon. Is she even ready for it?