Taylor Swift Tweets About Lady Gaga's "Magical Spell"
Taylor Swift Credits Lady Gaga For Her "Good Love Luck" — and Gaga's Reply Is Perfect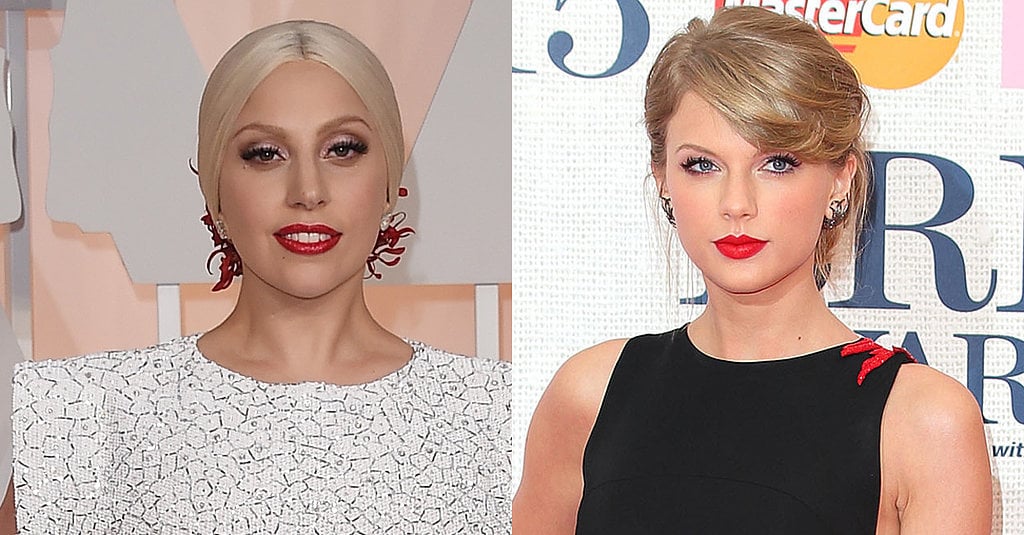 Taylor Swift and Lady Gaga are feeling superstitious. On Friday night, Taylor came across a tweet from a fan who was down about love. True to form, Taylor replied with some encouraging words.

@alexandergold Go read Gaga's tweet that she sent me a few months ago. It's good love luck. Because it's not a tweet. It's a magical spell.

— Taylor Swift (@taylorswift13) July 18, 2015
Of course, Taylor was referring to her sweet Twitter exchange with Lady Gaga after Mother Monster totally killed it at the Oscars in March. Lady Gaga's encouraging words came just before Taylor and Calvin Harris got swept up in their picture-perfect romance in April.

@taylorswift13 wow you're a sweetheart! Life is friends, family, and love! We all see that in you, your prince charming will come!

— Lady Gaga (@ladygaga) March 2, 2015
After finding out about Taylor's conversation with her fan, Lady Gaga whipped up a new tweet for her fellow pop star, and this one just might take the cake.

.@taylorswift13 I only cast happy spells! Unless there's bad blood. I have a separate cauldron for that. Happy for u pic.twitter.com/SZNHZ1g1sK

— Lady Gaga (@ladygaga) July 18, 2015