Teaser Trailer For New Pixar Movie Brave
Brave Teaser: Meet Pixar's First Leading Lady
While Cars 2 has just been released, Pixar is already prepping us for their next animated adventure. In Brave, we meet Pixar's very first leading lady in Merida, a flame-haired princess who is more interested in honing her archery skills than settling down and getting married. Thus begins a foray into the woods with her horse, and from the looks of this first teaser, a lot more than that. Grey's Anatomy's Kevin McKidd provides the narrative as we meet our heroine for the first time and watch her encounter a bear. This preview doesn't tell too much of the story, but we can see that the fairy tale will be beautiful — and a bit dark.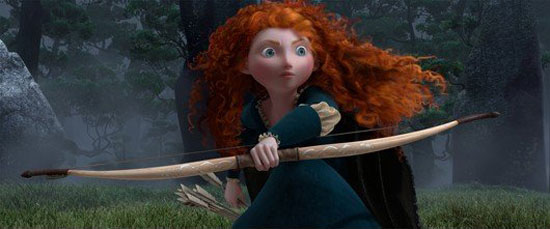 Check it out and tell us how you feel about it when you read more.
Keep reading to see the teaser . . .