Tegan Gasior Survivor 2018 Elimination Interview
Tegan on Her Survivor Downfall: "I Was Outed to be a Strategic Player"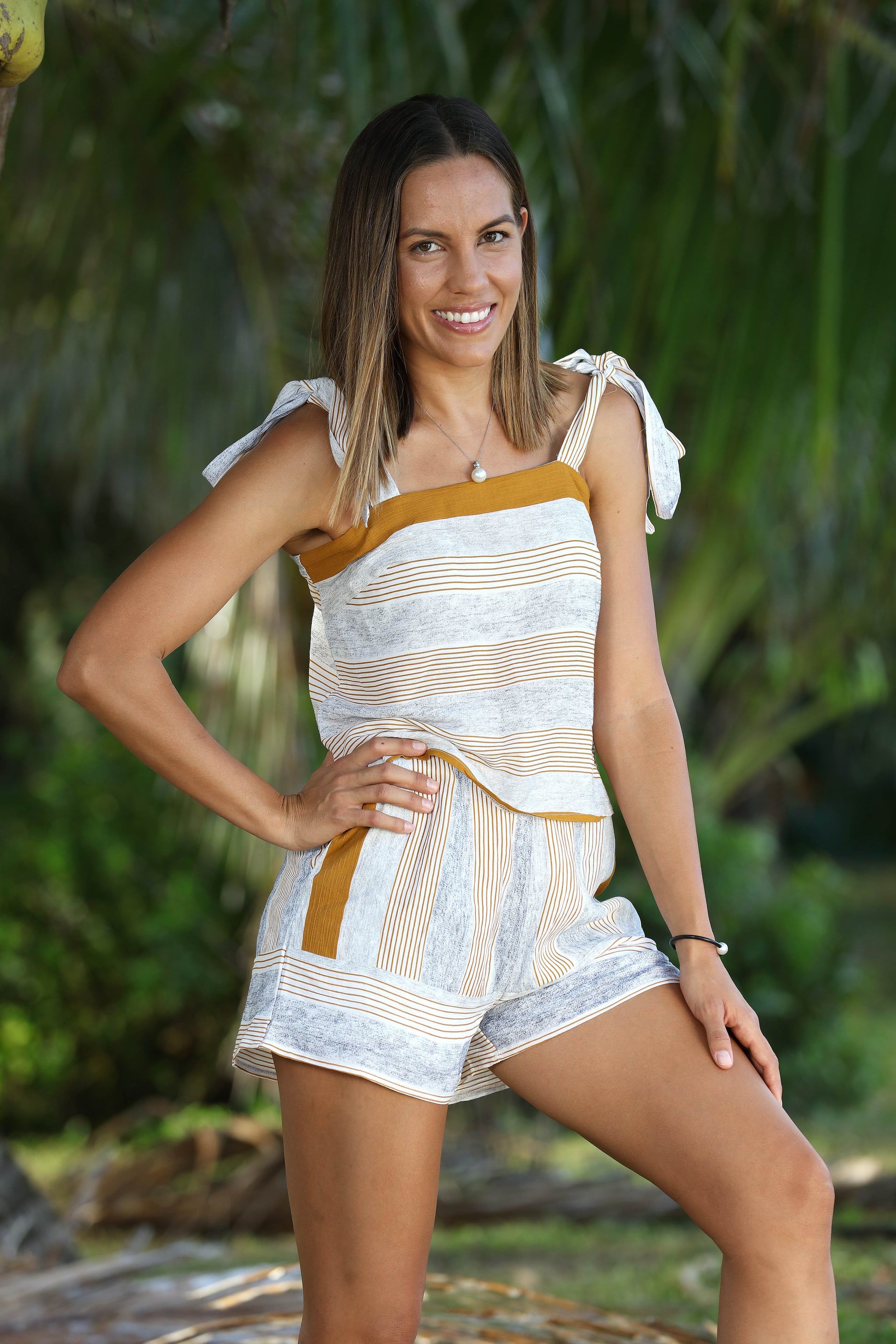 Pre-merge, the Survivor tribe swap always brings a new dynamic to the game. Alliances strengthen or disintegrate, new ones form, and we see balances of power shift or crumble pretty quickly. Such was the hand Tegan was dealt when she was moved over from the Contenders tribe to the Champions. Along with Shonee, she found herself at the bottom of the pecking order, one that was particular hard to crack given the strong numbers that were already held.
As she expected, come Tribal Council, Tegan found herself booted out, despite the chance to be saved by her original tribe. Below, she shares what it was like experiencing both camps, her bond with Heath and how she wanted to play the game.
POPSUGAR Australia: Sorry to see you go! Were you shocked at the Contenders' decision not to save you?
Tegan: Watching it, it's very obvious that the Champions were so unbreakable at that point, but I never really thought that Robbie and Benji would save me. So it didn't really shock me that I didn't get saved. Obviously I would've loved it to go that way, but it wasn't to be. I probably would've voted them to go home too, so I can't really begrudge them for playing the game.
PS: Do you know why they voted you off? Was it because they ultimately wanted to align with the Champions?
Tegan: Yeah, Robbie was like a little lap dog, wasn't he? He was completely wrapped around Lydia's finger, she played him good, which is a credit to her. Benji was also playing his own style of game, so I can see why they didn't want to save me and maybe thought they needed to work with the Champions. Because really, Shonee, Fenella, Heath and I, we were all at the bottom of the Contenders, so maybe that's why they chose not to save me.
PS: Did you think it was going to be Brian that got booted or did you know it'd be you?
Tegan: I knew it was me, hands down. I was praying for a miracle. Brian and I had many a conversation and I really, really tried to work him. He had approached me earlier in the day about voting for either Steve or Mat, but when it came down to it, he didn't want to take the risk. He was happy to sit comfortably in his numbers and wasn't willing to work with Shonee or myself. The next steps we saw was to really carve at Brian, because he was the alternate vote for the previous Tribal Council and Shonee and I were trying to get Shane to flip on Brian. Then we would've had three votes against him and two votes against either of us, but it didn't go our way.
PS: You were very upset after losing the challenge and then at camp, why was that the case?
Tegan: Honestly for me, it was really up and down from exile. When you're put in those high-stress situations . . . Like, we never won Immunity or Reward, I think we won one Reward and lost every Immunity challenge. Shonee and I were probably the most unlucky players that were there in terms of getting comforts and things like that, so you're mentally drained anyway. And the way they delivered it, it was like Sam, Mat and Steve didn't want to play the game. They didn't want to bother lying to our faces, they just wanted to sit back, I think Shane fell asleep. It was like there was absolutely no option for us to even play the game and there was no point in being there. They actually just didn't want to play at that point because they had such strong numbers, they didn't need to do anything. So I was just really frustrated because I was in the game, but I had no option. It was such a weird situation to be in. And I'm an emotional person, so yes, you'll see me cry quite a lot! [Laughs]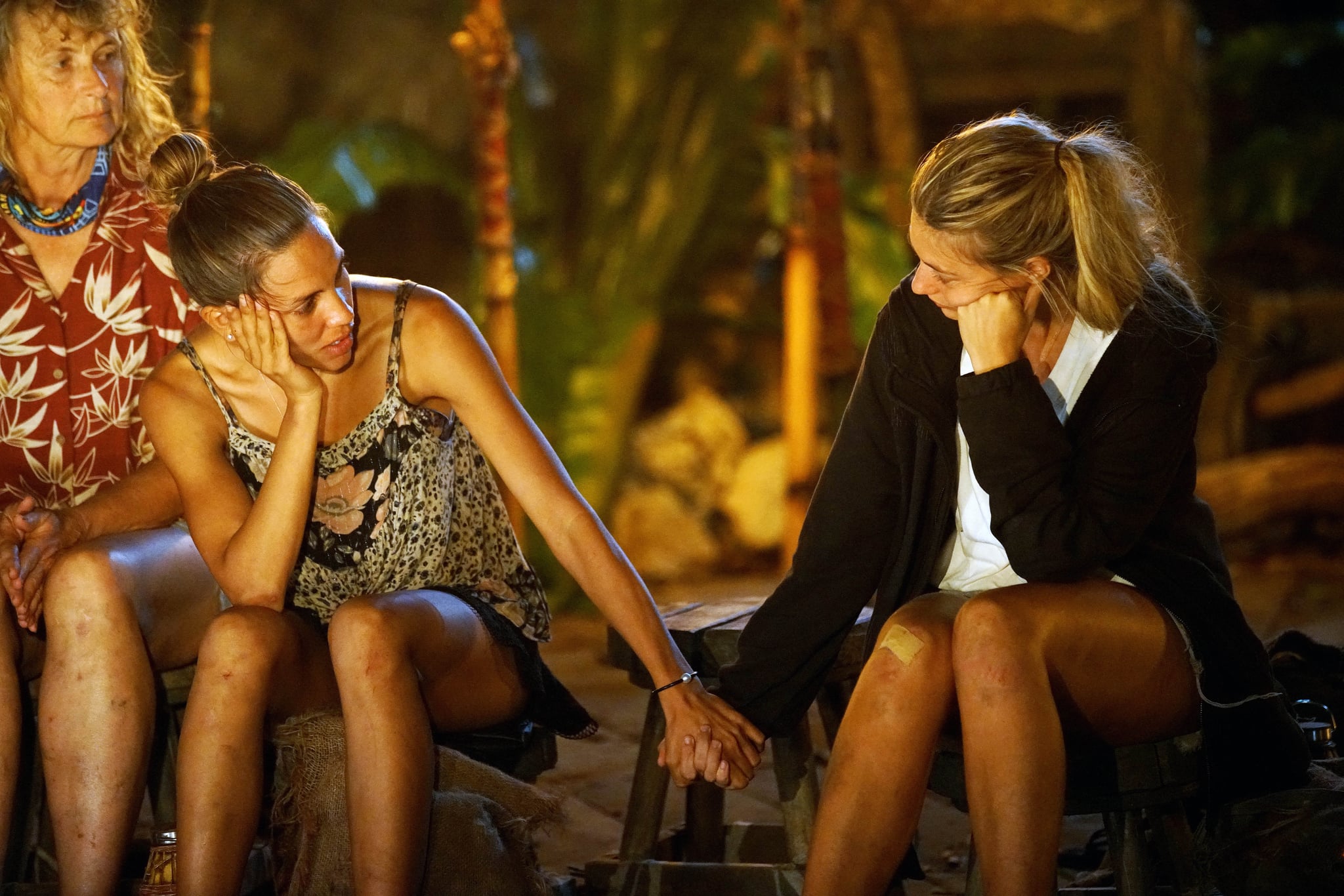 PS: What were the two different tribes like?
Tegan: I used to get a little frustrated with some of the Contenders because I was a little bit older and our tribe was quite young, so sometimes, they'd be a little immature and whatnot. But to be honest, looking back, it was so much fun, the Contenders were definitely the fun tribe. We always played little games with each other and the conversations were always interesting and hilarious. When I went to the Champions, I got bloody bored! [Laughs] They just weren't as interesting and really hadn't had to play the game that much up until the Tribe Swap. And also being on such low numbers, I think if maybe three Contenders has swapped over to the Champions, we would've had a little more to work with, but being two against six, it was almost an impossible feat. The fact that we were able to get Jackie voted out was already a huge notch on our belts for Shonee and I in terms of gameplay. But it was a different vibe at the Champions camp, and I wish I could've stayed red for the whole game!
PS: I really felt for you when you drew out the blue buff during the swap!
Tegan: It was almost as bad as being blindsided. The amount of shock, I think you could see it in my face. It was that dropping pit in your stomach, like what the eff is going on?! I had absolutely no idea when I got blindsided, and the same thing happened when I got tribe-swapped. The shock actually didn't set in until I realised, oh bloody hell, it's two of us against six of them. I was trying to stay positive, but it was written all over my face. I think I was so malnourished as well, I was staving at that point so it just didn't do anything for my facial expression! [Laughs]
PS: What made you bond with Heath so well?
Tegan: We had quite a young tribe, and although there were other parents, Jenna went early and her children are much older. For Heath and I, we have very young children that we had to leave behind. Having someone that really understood what I had to give up personally to be there, was for me, a little different to say, putting your career on hold or leaving your dog at home. I stopped breastfeeding to play Survivor, I missed his first birthday, first steps, those sorts of milestones in a child's life are so huge, and to have someone else there that genuinely understood it and got what it was for me, he was just my support system. I missed my husband so much, he missed his wife, he's just such a nice guy and having someone you trust is so important into the game.
PS: What was your strategy going into the game?
Tegan: I think I was outed to be a strategic player and that side of my personality was something I was trying to hide. I think Benji and Robbie particularly were intimidated by intelligent women, and that's why they picked on Paige so early in the game. I always said to Paige that they are totally intimidated by your intelligence, and I think they felt the same way about me. I wasn't easily manipulated, and so they didn't want to work with me. For the first couple of weeks, I was so shell-shocked by the whole situation, being in front of the camera crew isn't the easiest thing. So I was able to hide that side of my personality quite well initially, but as I got more comfortable, my natural personality came out.
I'm a really honest person in my everyday life, and I'm not against people lying and cheating their way to the top, it's Survivor and anything goes. But for me, that's not the sort of person I am. I can't fake anything, so I really wanted to play up the fact that I was an honest person. I'm trustworthy, you can work with me and I'll do what I say I'll do, up to a point. I just really wanted to go in playing as honest a game I could so people wanted to work with me. I didn't want to be too strategic, I actually didn't have strategic chats with anyone other than those in my alliance, unless we really had to. And when I wanted things done, I tried to get other people to do it for me so I wasn't at the forefront of decisions being made. But I think once you get a label on you, you can't shake it. Benji outed me as a strategic player and that's what I was for the rest of the game.
PS: What was the hardest part about being on the island, apart from not having creature comforts?
Tegan: The creature comforts actually didn't worry me at all, and I think part of the reasons why people saw me as a threat was because I was quite comfortable in that environment and it was probably a little easier for me than others. Missing my kids at home was the hardest, and thinking about them quite a lot made it hard to be out there.
PS: Who do you think has what it takes to get to the end?
Tegan: I think Heath has what it takes, he's my winner's pick. I want him to go all the way, but if he can't get there, any of the Contenders to be honest, particularly Fenella and Shonee. They are hilarious! They are the funniest two people that I've met and if they can get to the end as well as Heath, I'll be more than happy! We just need to Champions to get kicked off one by one now.