Tegan Martin Interview After I'm a Celebrity Elimination
Tegan Martin on Jungle Life: "I Didn't Anticipate It to Be That Hard"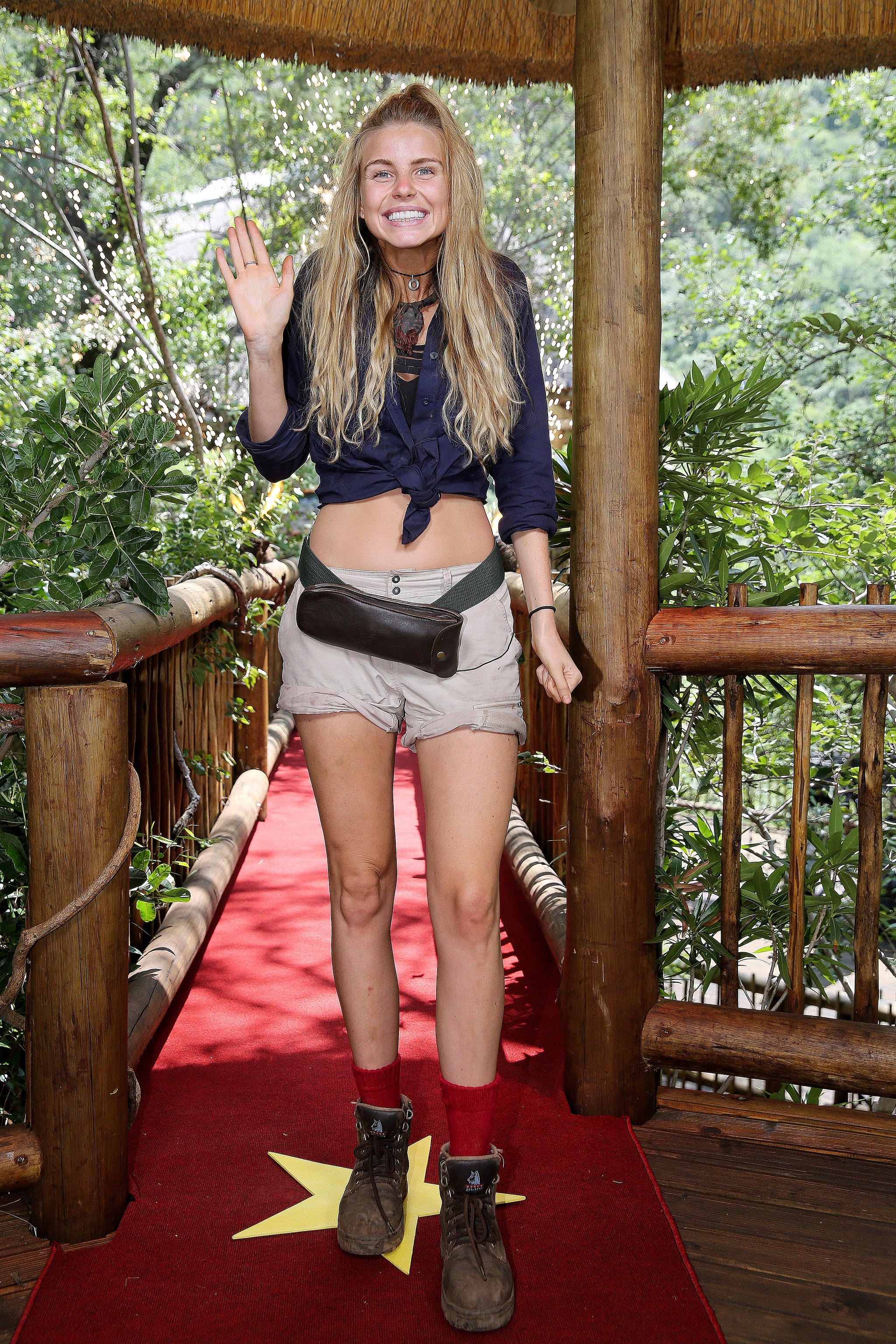 Australian model Tegan Martin was eliminated from I'm a Celebrity . . . Get Me Out of Here! on Sunday night, and we chatted to the blonde beauty about what life in "le junge" — as Julia Morris would say — was really like. Scroll to read!
On how hard it really was:
"I tell you what, I didn't anticipate it to be that hard. Not at all. I mean, I knew I would test myself, but there were a few moments in there when I didn't think I could go on. And then, you know, you find the next day you're on a high again. So it was just a bit of an emotional rollercoaster. Now I've had about seven blocks of chocolate, and I'm crashing from a sugar high."
What she missed the most:
"Chocolate and feeling . . . not even feeling full, just feeling content. Like I was always hungry. We'd have a meal and I was still starving. There was never any contentment, it was just really hard."
On leaving the camp:
It's a bit of a weird feeling because we are so close to the end, and only six more episodes left, really. There are still few of us left in there, but it still kind of feels like the end. Being there for five and a half weeks, everyone's energy is starting to wind down and we're starting to come to terms with the fact that we're coming back to the real world. But yeah, bittersweet. I would have loved to stick around to win the money for my charity but at this point, I'm just really happy to be back in the real world. I spoke to my mum and boyfriend and best friend, it's just been the most magical afternoon. I called my mum first. I confide in her and I knew she'd give me an honest opinion of how I came off and what she thought."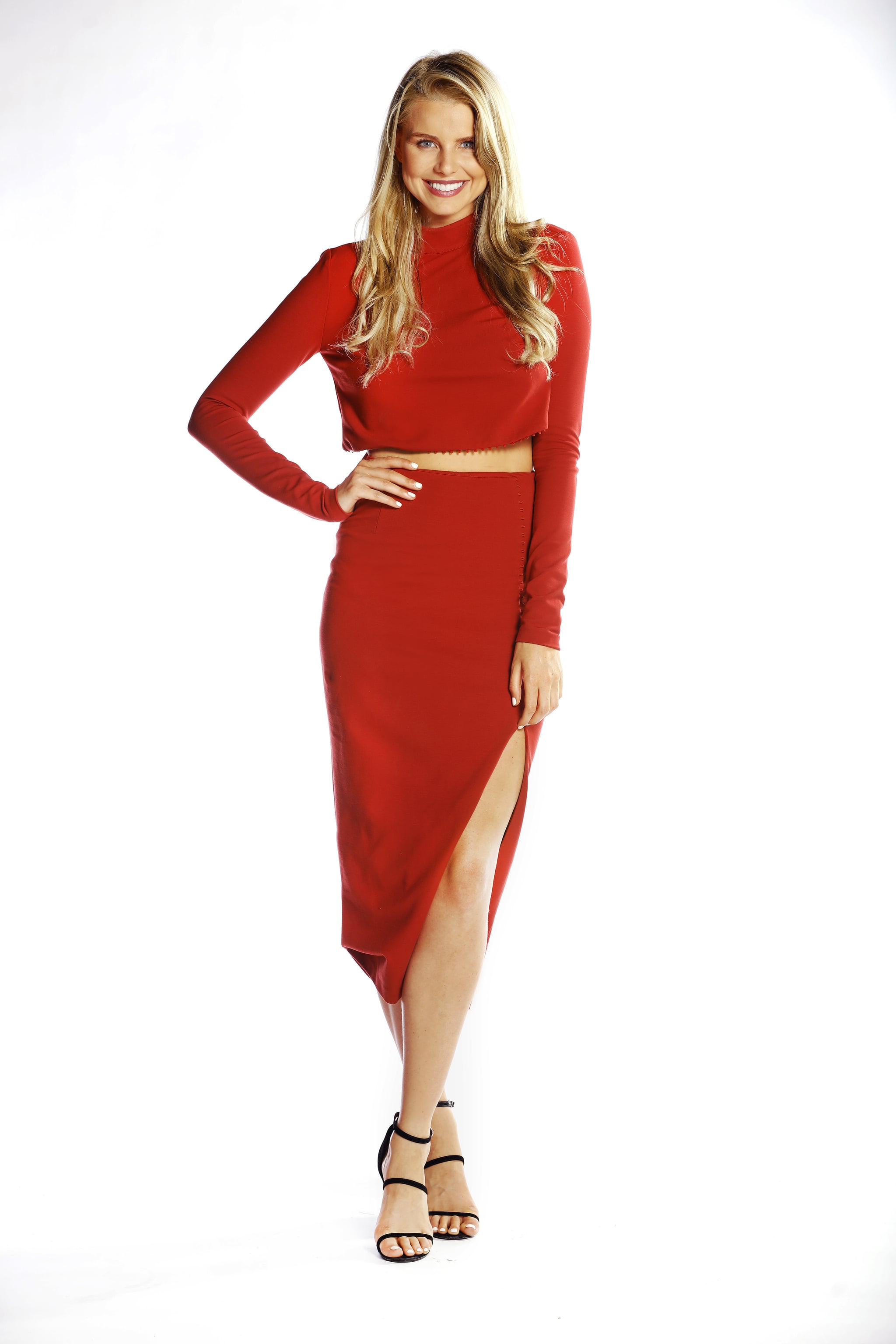 On skipping all the drama:
"I'm a pretty chilled person, I don't get involved with the drama. I tend to remove myself from anything that has negative energy. Especially being in a situation like that, it was hard enough just getting through the boredom, the lack of food, the sleeping arrangements, getting drenched every night when it was storming . . . let alone getting tied up with negative energy."
Her favourite campmate:
"It's a toss-up between Nat and Lisa. I couldn't decide. Nat was like my jungle mama, Lisa was like my jungle sister. And they were my rocks, I couldn't have made it without them. We discussed everything. I know it probably didn't show a lot of what was being talked about, they're very short episodes, but we're being filmed for another 23 hours on top of that. We were each other's rocks. Without them, I don't know if I could've done it."
Her least favourite campmate:
"It changed. You had some days that you were really close to someone and other days that you sort of thought, 'I don't think I like that comment, I might just stay away for a few hours.' It really did change. There were some days I definitely didn't want to be around Tom Arnold, like when he was just in a grumpy mood, but then the next day we'd be having some awesome conversations. There were ups and downs with everyone."
On the drama between Kris and Tziporah:
"It was definitely a standout for all of us, closely followed by Tziporah having a meltdown because we misplaced her socks. It was my fault and it was an honest mistake; it ended up being quite hilarious. She didn't really speak to me for an entire day, but we ended up making up and it was fine. I was just in awe that it was such a big deal, being made over a pair of disgusting, ugly socks. I was buried in the corner like, 'I can't believe this is happening right now.' I'd lost my towel for about 3 days and was just air-drying, I couldn't be bothered to try and find it. When you've got all the same equipment it's really easy to get them mixed up. Everyone just needs to chill out, in my opinion."
The worst thing she ate:
"I drank this drink that was impala brain and a few other disgusting things. I was trying not to listen to what was in it but it was like sour, metallic . . . like I can't even describe it to you. I don't know if it was caught on camera but I spewed it all up, and I was burping up this meaty, gassy flavour all night. And then the toothpaste is eco-friendly so you couldn't even brush your teeth and feel clean. You never felt clean — from morning 'til night you just felt rubbish."
The scariest trial she had to do:
"The scariest trial for me was the bungee jumping. I was pushed out into the middle on the rigging and it took me three countdowns before I jumped. I was forced to go first! The rigging was set up for the purpose of the show, so no one had ever bungee jumped off there before. I didn't feel like I was strapped in properly and the guy on the rigging wouldn't talk to me. He said, 'I can't talk to you, I can't give you some sort of encouragement. If you want to stop, you know what to say. You've got to say the words, "I'm a celebrity, get me out of here,"' and I couldn't say the words. Pretty much in that moment I was like, 'Well, I might die here but I'm not saying those words,' and just flung myself off. I couldn't believe that I did it."